RajaniMD Beauty - Complete
Save 20% on Our Rajani MD Beauty Products
RajaniMD Beauty ::
Our Complete RajaniMD Beauty Line
Benefits ::
Unlock the maximum potential of our beauty collection and save with this convenient bundle!
DESCRIPTION
What's Included:

Age Defense SPF 45
Your new strategy in sun protection
Benefits :: Protects skin from multiple extrinsic factors known to cause premature aging and promotes a smoother, clearer complexion
AHA Firming Cream
A synergistic combination of AHA (Alpha Hydroxy Acids) and BHA (Beta Hydroxy Acid) influences regeneration that revives skin's youthful vitality for brighter, healthier, firmer skin.
Benefits ::
• Significantly reduces the appearance of wrinkles and saggy skin
• Powerful Exfoliating for a renewed Glow
• Enhances absorption of other skin care products
• Helps to improve elasticity, nourishes and hydrates
• Reduces the appearance of pores
Even GLO Brightening Pads
Salicylic Acid 2% Acne Treatment
Benefits :: Alcohol-free pads address and treat acne, sweeping away pore-clogging oils, blackheads, and whiteheads and helping to prevent future breakouts
Korean Facial Sheet Mask
An authentic K-beauty item, custom manufactured in Korea with the richest ingredients for a truly indulgent at-home treatment.
Benefits :: Helps improve skin texture while reducing the appearance of sun damage
Gentle Foaming Cleanser for Anti-Aging
A gentle, sulfate-free, foaming formula
Benefits :: Provides deep hydration and reduces irritation, making it perfect for sensitive skin or dry skin.
Hyaluronic Acid Serum
A plumping antioxidant that includes Argireline, a Snap 25 Fragment, to help minimize wrinkles directly.
Benefits ::
• Hyaluronic Acid provides instant plumping followed by tightening
• Works in 1-2 minutes and last for hours
• Formula Brightens and Tightens the Appearance of Skin
• Get Your Glow ON!
Lip Enhancer
Your lip filler without the injections!
Benefits ::
• Niacin provides instant lip plumping
• Works in 1-2 minutes and last for hours
• Formula rejuvenates and protects the lips
• Research study showed a 13.59% increase of total midline lip
Potent C+E+Fe Serum
Visibly changes the appearance of your skin in days! Time tested and proven scientifically to brighten skin and build collagen.
Benefits ::
• High levels of L-ascorbic acid coupled with powerful anti-oxidant protection make this formulation the most important skin saving product in your daily skincare regime.
• Regular use may dramatically reduce the visible signs of aging.
Retinol A Serum (2%)
Powerful Unique Blend of 3 Retinols - Retinaldehyde, Retinol and Retinyl Palmitate with Vitamin C and Avocado Oil
Benefits :: Visibly Reduces Signs of Aging, Brighten and Rejuvenate Skin
Retinol Tightening Pads ::
Reduce fine lines and wrinkles, stimulate cellular regeneration and improve overall skin tone
Benefits :: Clinically proven to reduce melanin synthesis, age spots and UV-induced pigmentation
Ultra Moisture
A synergistic combination of soothing oils and antioxidants to replenish skin from active ingredients
Benefits ::
• Instantly reduces the appearance of wrinkles
• Excellent for that "on camera look"
• Antioxidants for a renewed Glow

How to Use
Tips to maximize your beauty and wellness routines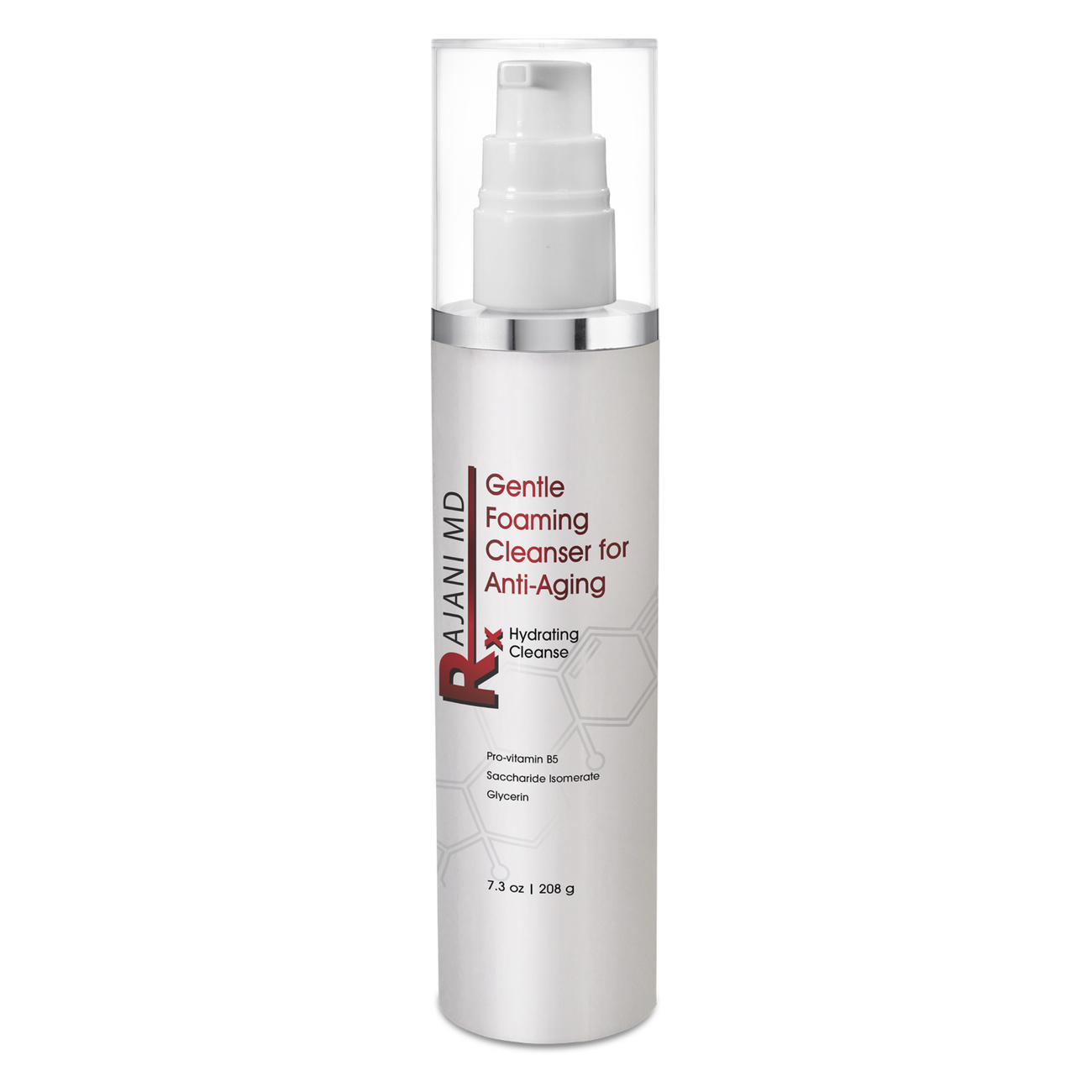 Step 1
Cleanser
Apply a dime size amount to the palm of your hand. Add lukewarm water and use the other hand to activate the foaming system. Massage over dry skin to remove oil, debris, and makeup. Rinse clean with water. Repeat if necessary.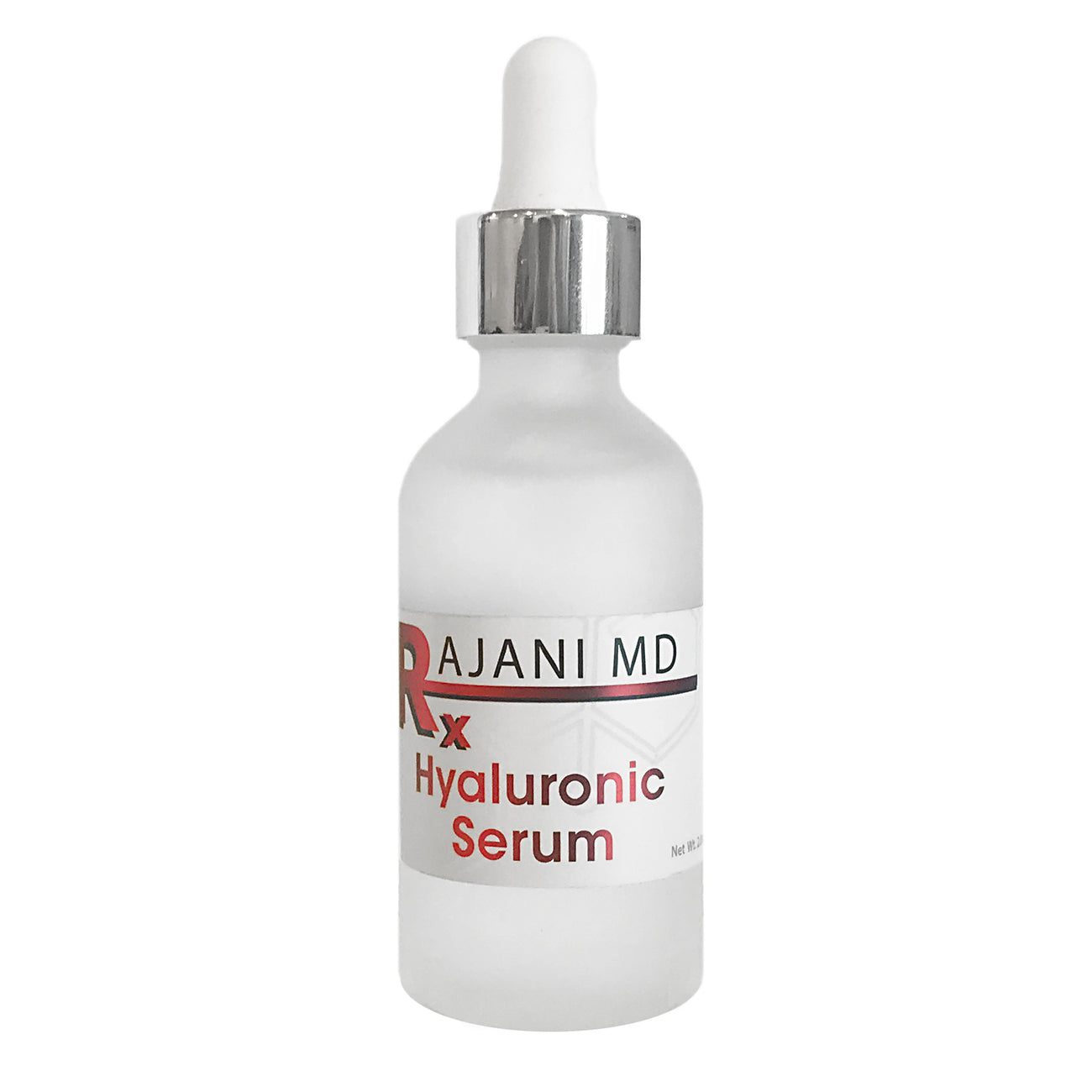 Step 2
Hyaluronic Acid
Cleanse your face and neck before applying. Use fingertips to massage gently into skin day and night. Layer this under creams and our RajaniMD Potent C + E + Fe Serum. Avoid contact with eyes.
Step 3
Potent C+E+Fe Serum
Apply 2-3 times daily as tolerated, then proceed to your regular skin care treatments.
Step 4
Ultra Moisture
Apply cream to cleansed skin. May be used in the AM and PM as your final layer.
Step 5
Age Defying SPF 45
Use if sun or UV exposure is expected. Apply to face and neck avoiding the eye area. Wait at least 30 minutes before sun exposure, or as directed by a physician. Reapply after prolonged exposure, physical activity. perspiration or contact with water.
* Always follow the instructions for each product & adjust the usage according to your tolerance and needs.
FAQS
HOW OFTEN SHOULD I USE THE BRIGHT AND TIGHT KOREAN FACIAL SHEET MASK?
Use the mask 1-2 times a week to enhance your current skin care routine. Start with a cleansed face. Unfold mask and separate from mesh layer. Toss mesh layer. Then adjust over face and eyes. Relax and enjoy your spa in a bag for 10-20 minutes. Remove and pat in remaining serum.