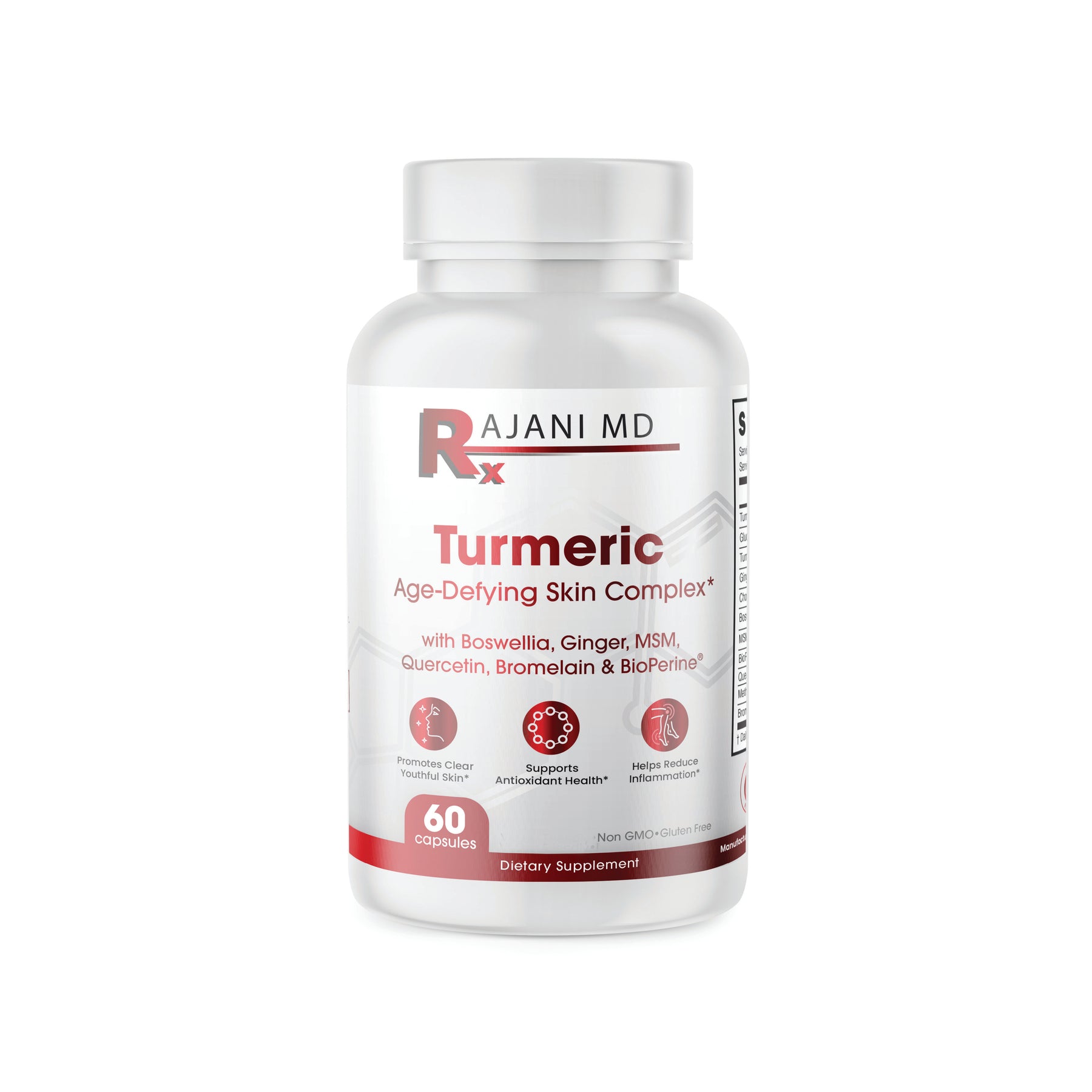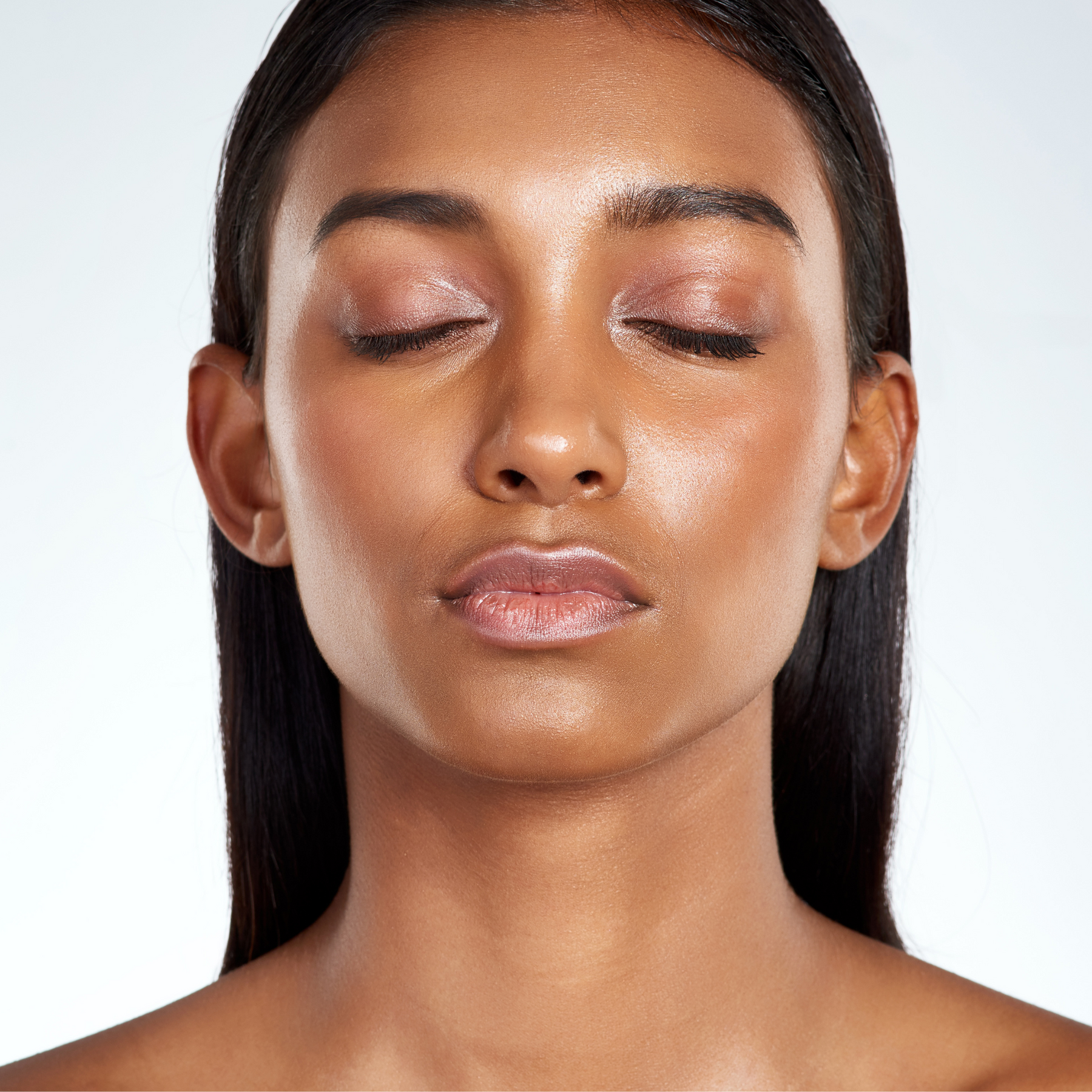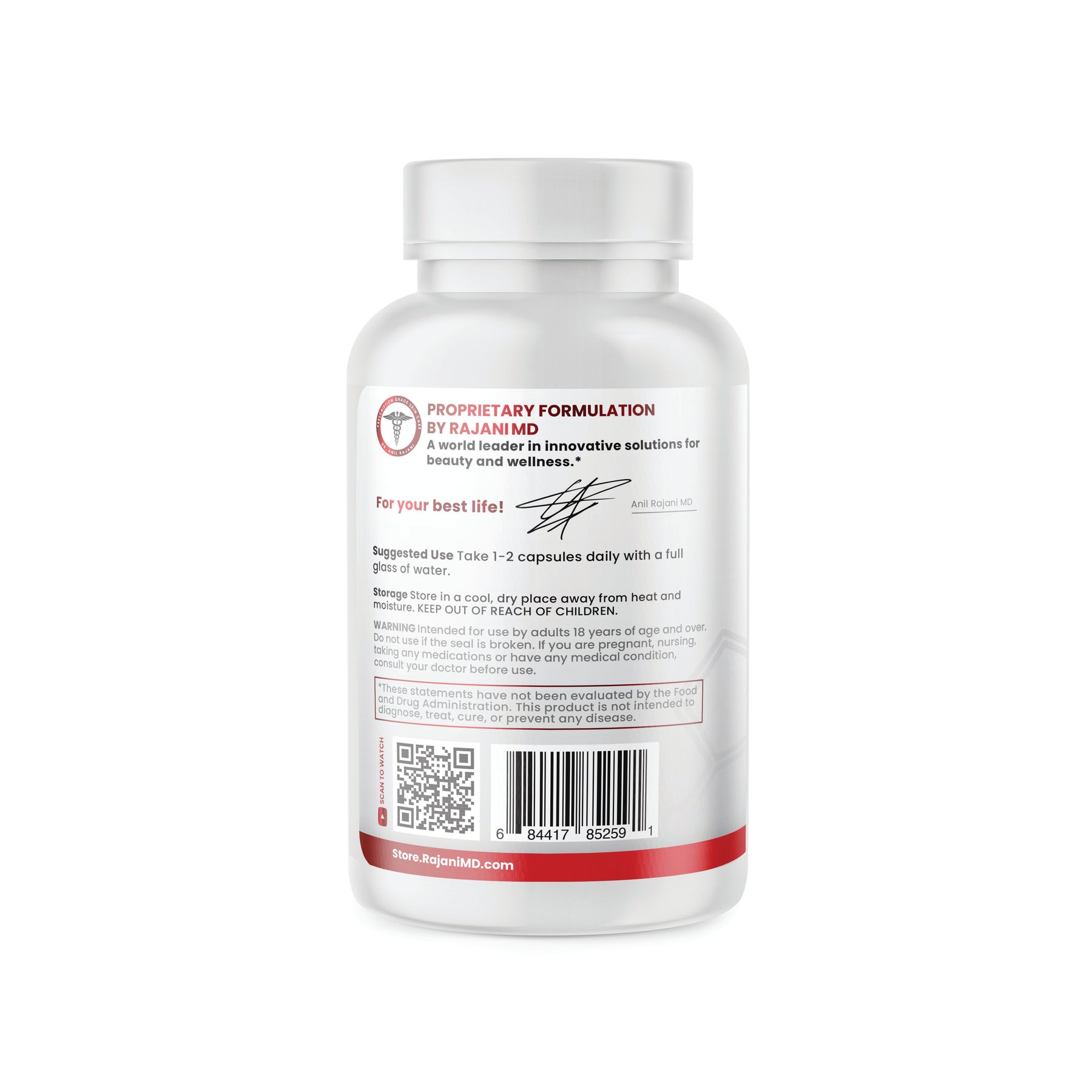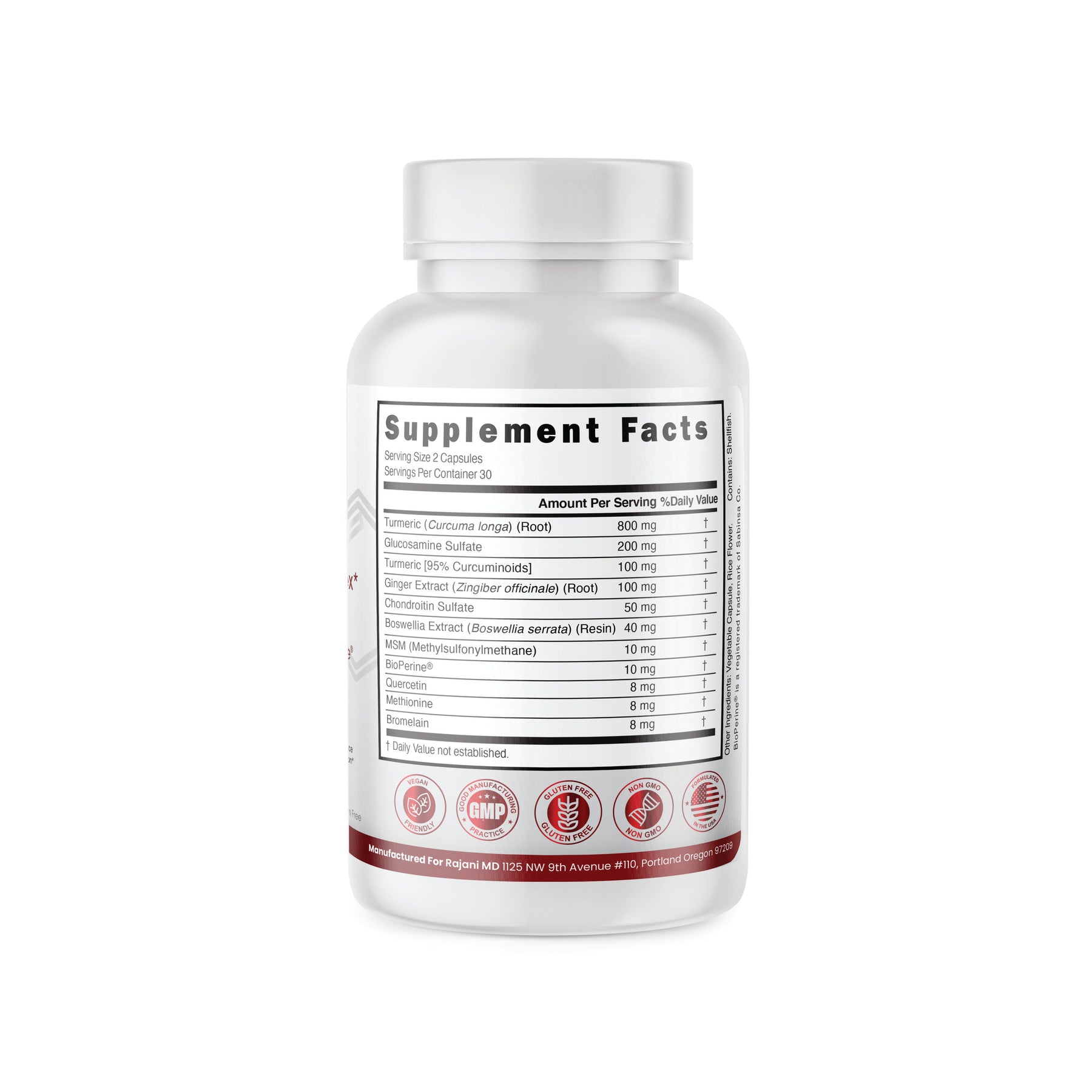 Turmeric Capsules
Your Turmeric Capsules ::
An Age-Defying Skin Complex for both men and women

Benefits ::
Supports your body's immune system and joint health
DESCRIPTION
Turmeric, containing its most active compound Curcumin, provides several health benefits for your body's immune system and joint health. RajaniMD Multi Turmeric Age-Defying Skin Complex capsules provides an excellent source of Turmeric with 95% Curcuminoids combined with Ginger extract, BioPerine® and other ingredients for maximum absorption to create an Age-Defying Skin Complex for both men and women. This formula supports antioxidant health and promotes clear, youthful skin. 

Product Facts:
Form: Vegetarian Capsule
Serving Size: 1-2 Capsule(s) daily
Servings Per Container: 30-60 Depending on Serving Size Taken

Contains: Shellfish
KEY BENEFITS
Anti-Aging Complex: Curcumin, the active ingredient in turmeric, has antioxidant properties that protect your skin cells from harmful bacteria and prevent aging. This formula is enhanced with amino acids methionine and bromelain to further boost your skin's immunity to stop skin aging.
Boost Hyaluronic Acid Production: Glucosamine and chondroitin boost production of hyaluronic acid to radically increase the firmness and quality of your skin.
Increase Collagen Levels: The sulfur in MSM helps to increase the collagen production in your body and visible reduce lines and wrinkles on your skin.
Reduce Skin Inflammation: Turmeric is clinically researched for anti-inflammatory properties that help remove signs of acne, redness, and irritation on your skin.
High Bioavailability: Addition of BioPerine® increases nutrient absorption by your body so you can fully experience the benefits of this formula.
Improve Skin Texture: Turmeric and ginger together can noticeably improve your skin texture and even out your skin tone. Ginger enhances this formula by supporting skin elasticity to enhance a smooth texture and boost your natural glow.
Even Skin Tone: Antioxidants from turmeric and ginger fight harmful free radicals and help to reduce the appearance of dark spots and even scarring.
Protect Your Collagen: Ginger and turmeric contain antioxidants that help protect your collagen from damaging free-radicals and boost collagen production
Fight Against Sun Damage: Curcumin in turmeric boosted with antioxidants in ginger have been clinically researched to help reverse the damaging effects of UV radiation on the skin.
Boost Metabolism: Turmeric helps to speed up your metabolism by triggering more digestive juices in your body, while ginger helps to reduce fat absorption in the gut.
Curb Your Appetite: Ginger is a natural appetite suppressant and can be used to help you control overeating for weight management.
Heal Your Gut: Turmeric and ginger together can help reduce inflammation in the gut and digestive system. Use this turmeric and ginger formula to help heal your gut for weight management and a healthy and happy lifestyle.
HOW TO USE
HOME CARE
Take one to two capsules of Rajani MD Turmeric Age-Defying Skin Complex Capsules daily with a meal and a full glass of water, or as directed by your health care professional.

Generally supplements can take from 3-6 weeks before you see noticeable changes.


INGREDIENTS
Active Ingredients:
Turmeric Root, Glucosamine Sulfate, Turmeric [95% Curcuminoids], Ginger Root Extract, Chondroitin Sulfate, Boswellia Extract (Resin), MSM, BioPerine®, Quercetin, Methionine, Bromelain

Inactive Ingredients:
Vegetable Capsule, Rice Flour
FAQS
ARE YOUR PRODUCTS SUITABLE FOR MY SKINTYPE?
Our products are suitable for all skin types. However, if you have extremely sensitive skin and/or are unsure please consult with your doctor or contact us. Always consult your healthcare practitioner before taking any dietary supplements.
WHAT IS THE RECOMMENDED DOSAGE?
I recommend starting with 1 gummy per day and increase dosage to 2 as needed. Can be taken up to twice a day for experienced users.
HOW SHOULD I STORE THIS PRODUCT?
Store this product in a cool, dry area out of direct sunlight to preserve the vitamin and antioxidant integrity.