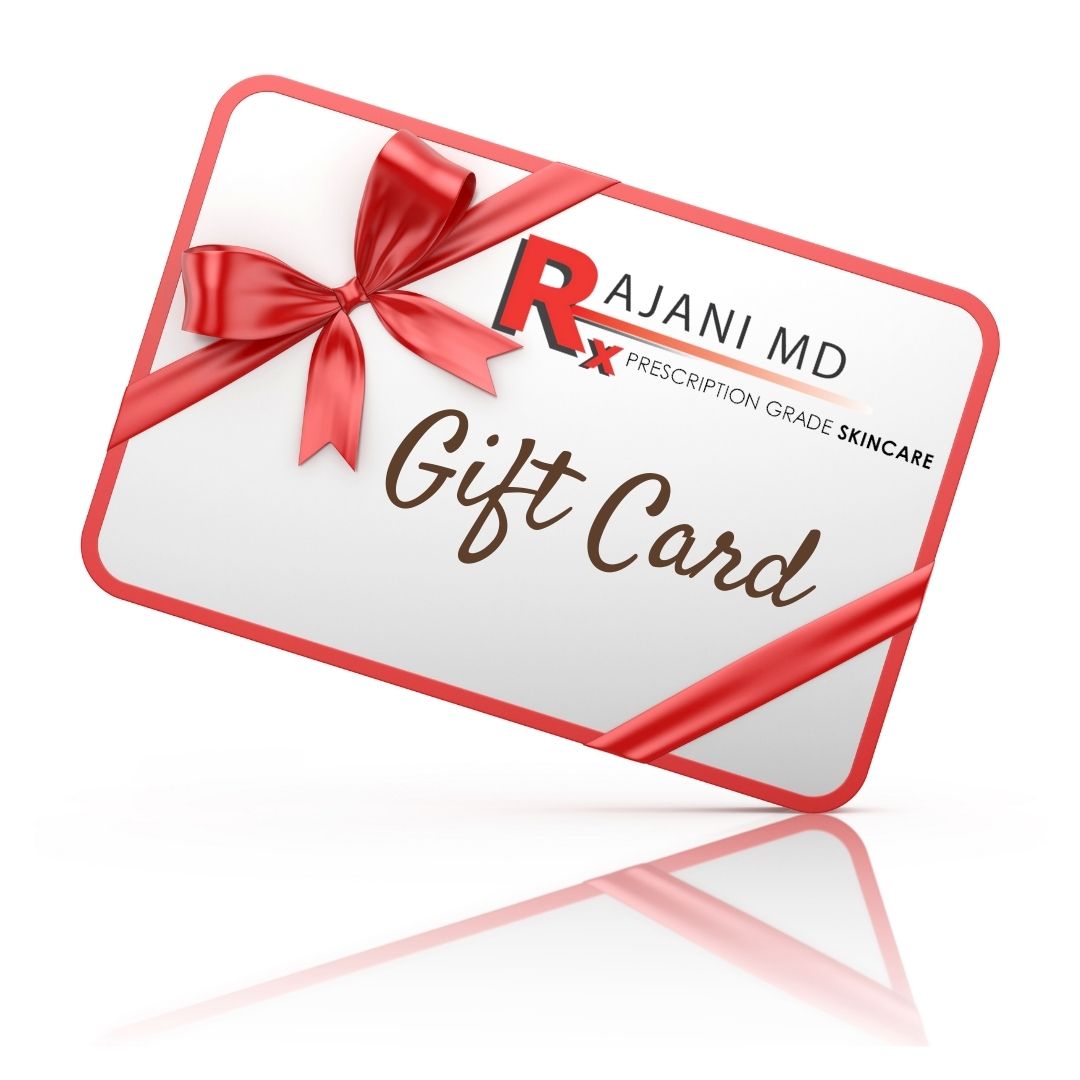 RajaniMD Gift Cards
---
What better gift than radiant skin? Invite your friends and family to get some Skin Care Beauty of their own when you share a RajaniMD gift card. We'll hand deliver the gift cards to their inbox with all the instructions to redeem at checkout.

Forget the fine print. Gift cards have no additional processing fees!
Personalize Your Gifting with our RajaniMD Gift Cards.

How to Order Our Gift Cards
1. Choose the amount for your Gift Card
2. Click the 'Send a Gift Card' button and add your recipient's details, your name and your personalized message. You can also choose to send the gift card to yourself instead of someone else, if you prefer.
3. After you personalize the Gift Card, you can send it immediately or schedule it on the day you want to send it to your recipient.
5. Finish checking out to place your Gift Card order.
6. That's it! Once your order is placed, we ensure the gift card is delivered to your recipient's email, on the scheduled day. All of this automatically. You don't have to do anything!

Customer Redemption
Your recipient will receive an email with the Gift Card details, your personalized message and instructions on how to access their redemption page with the Gift Card details.

Expiration
Our Gift Cards never expire!