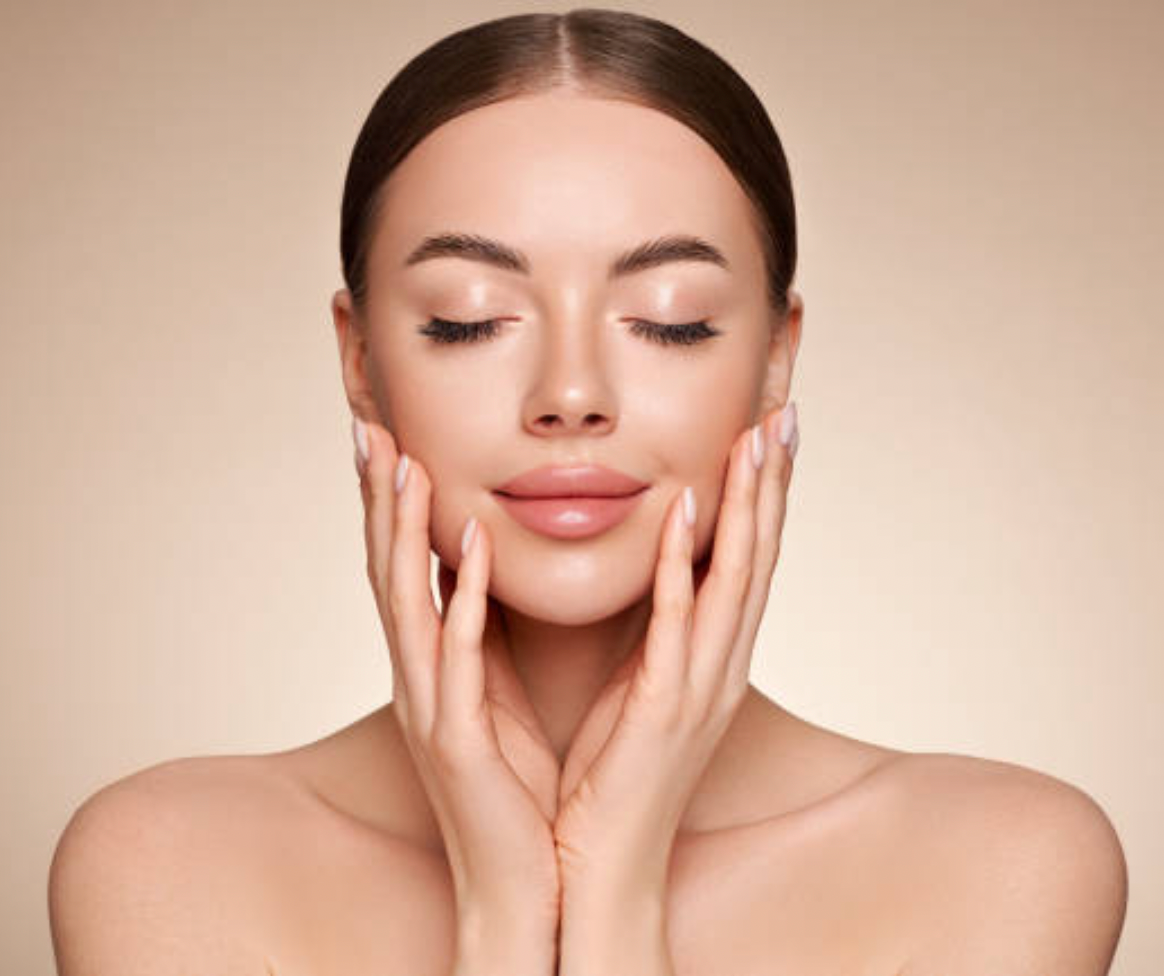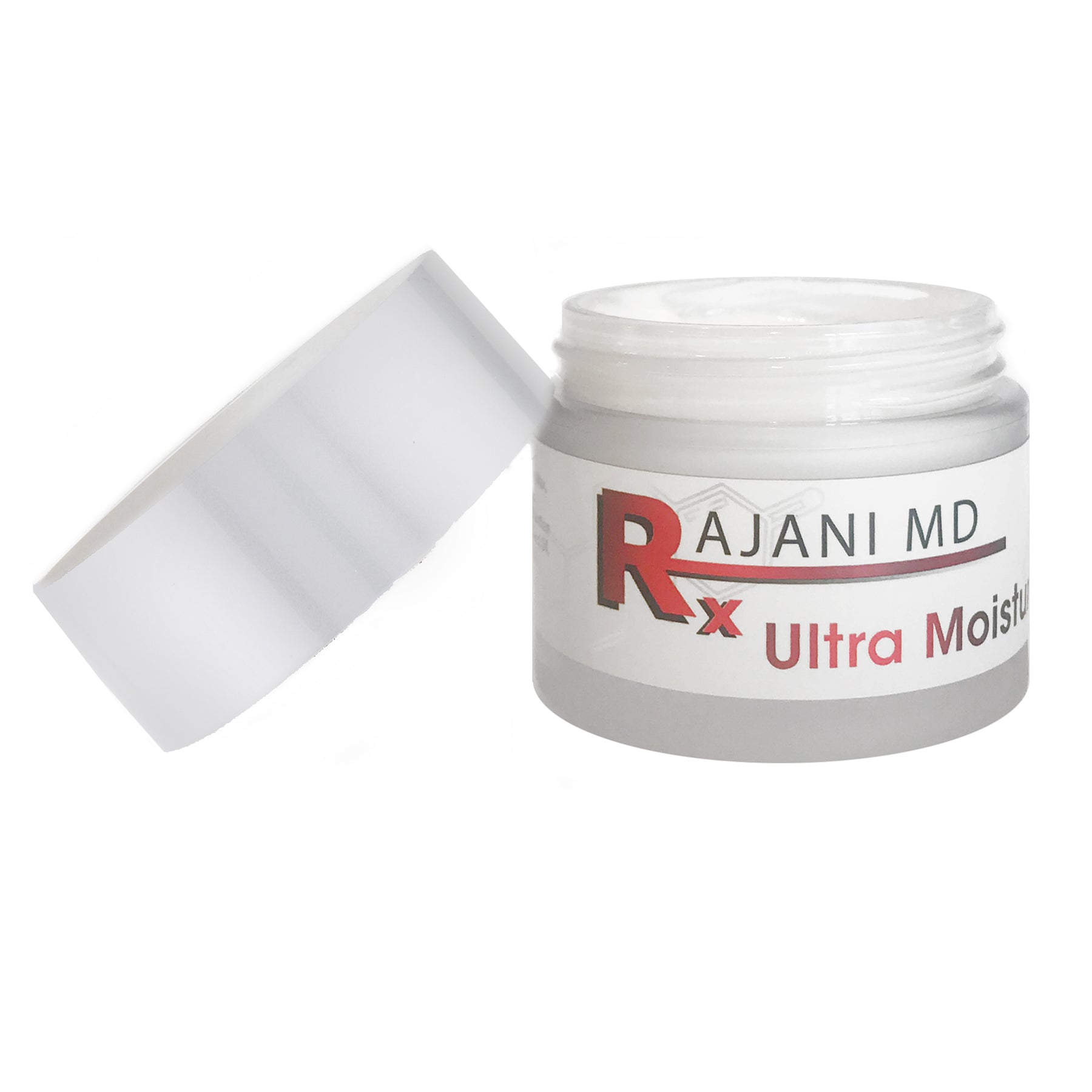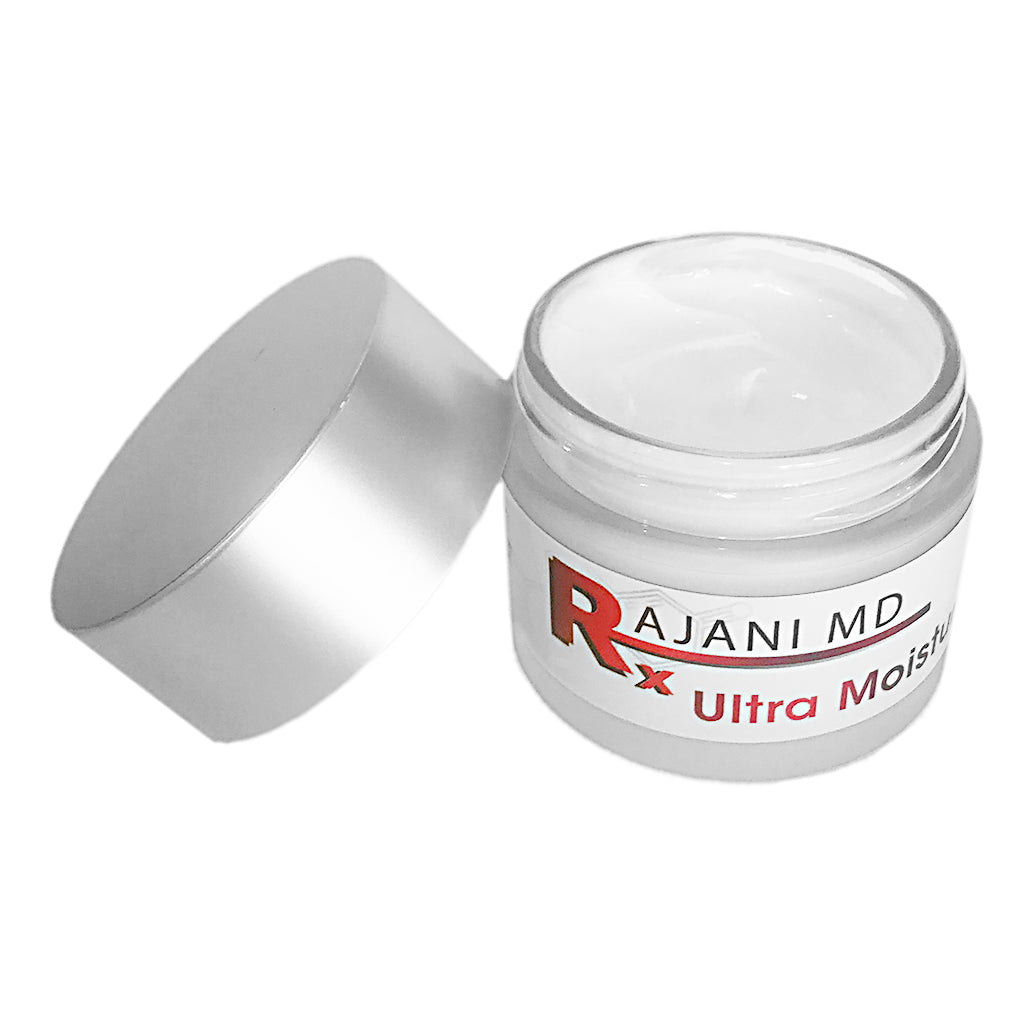 Ultra Moisture
Your Nourishing Finishing Cream ::
A synergistic combination of soothing oils and antioxidants to replenish skin from active ingredients

Benefits ::
• Instantly reduces the appearance of wrinkles
• Excellent for that "on camera look"
• Antioxidants for a renewed Glow
• Helps to improve elasticity, nourishes and hydrates
DESCRIPTION
YOUR SOOTHING FINISHING CREAM

A synergistic combination of soothing oils and antioxidants to replenish skin from active ingredients
Delivers micro-doses of moisture to instantly hydrate, sooth and diminish fine lines and wrinkles. Built for those using AHA, Retinols and Growth Factors. May be Used Day or Night.
Glass skin enthusiasts or those on camera and social media will love this formulation as a finishing product.
This blend of antioxidants and soothing oils also provides relief from the irritation of exfoliating and acidic creams like retinoic acid and glycolic acid creams. Non comedogenic so as not to induce acne or large pores.
Brightens and lightens complexion.
1.7 OZ :: 50 ML
KEY BENEFITS
Significantly and instantly reduces the appearance of fine lines a
Glass skin finisher
Restores nutrients and anti-oxidants
Enhances moisture and glow
Lifting effect
HOW TO USE
HOME CARE

Apply cream to cleansed skin. May be used in the AM and PM as your final layer. SPF may be added thereafter if sun exposure anticipated.
INGREDIENTS
Bio-engineered synergy from our own key ingredients:
Organic Jojoba Seed Oil, Organic Sunflower Seed Oil, Organic Neem Seed Oil, Organic rosemary Leaf Extract, Grapeseed Oil

INGREDIENTS
Water, Grapeseed Oil, Organic Jojoba Seed Oil, Emulsifying Wax, Stearic Acid, Organic Evening Primrose Seed Oil, Vitamin E, Sunflower Seed Oil, Phenoxyethanol, Witch Hazel Water, Xanthan Gum, Organic White Willow Bark Extract, Organic Neem Seed Oil, Organic rosemary Leaf Extract, Organic Sunflower Seed Oil, Organic Alcohol, Tetrasodium Glutamate Diacetate
How to Use
Additional products to compliment your beauty and wellness routines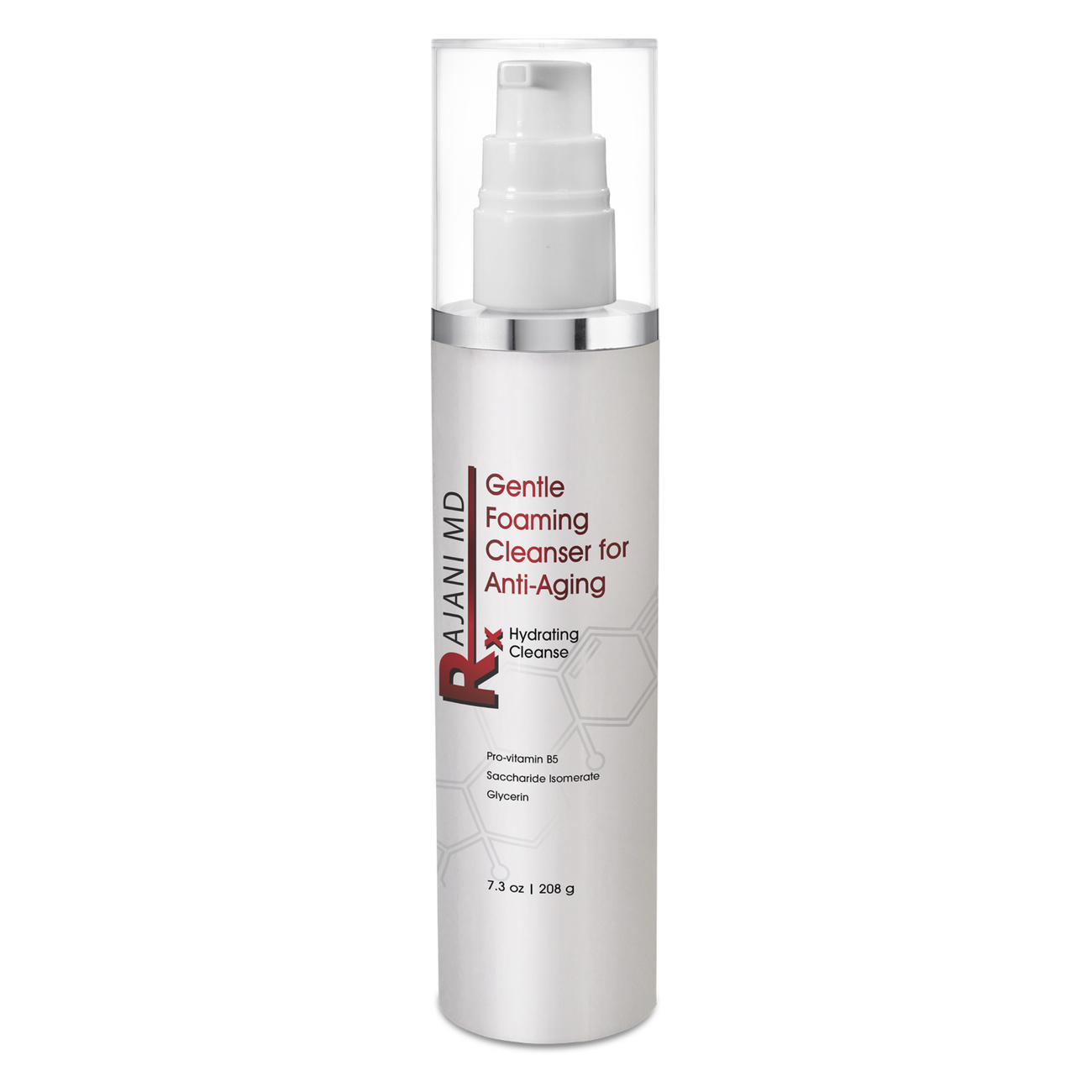 Step 1
Cleanser
Apply a dime size amount to the palm of your hand. Add lukewarm water and use the other hand to activate the foaming system. Massage over dry skin to remove oil, debris, and makeup. Rinse clean with water. Repeat if necessary.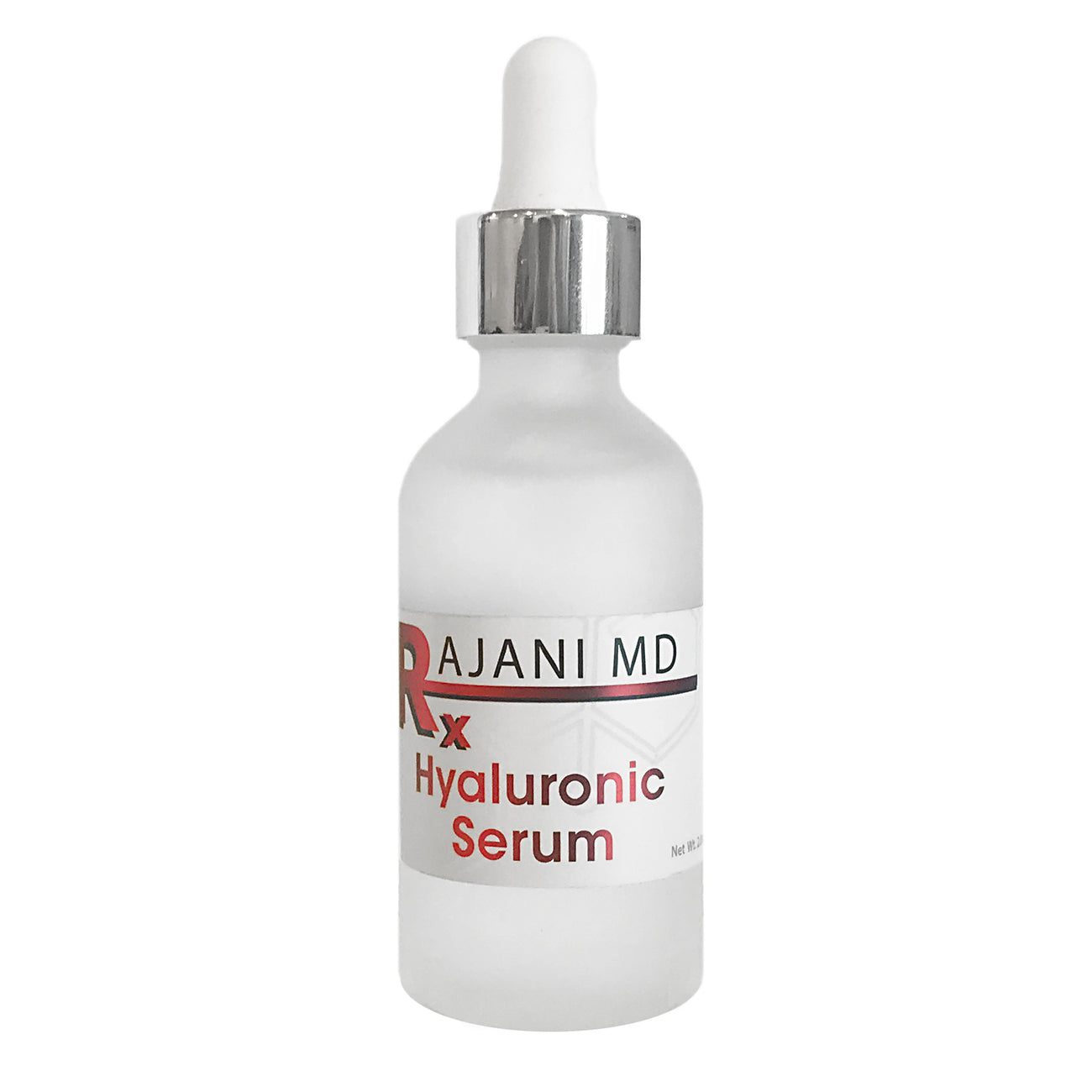 Step 2
Hyaluronic Acid
Cleanse your face and neck before applying. Use fingertips to massage gently into skin day and night. Layer this under creams and our RajaniMD Potent C + E + Fe Serum. Avoid contact with eyes.
Step 3
Potent C+E+Fe Serum
Apply 2-3 times daily as tolerated, then proceed to your regular skin care treatments.
Step 4
Ultra Moisture
Apply cream to cleansed skin. May be used in the AM and PM as your final layer.
Step 5
Age Defying SPF 45
Use if sun or UV exposure is expected. Apply to face and neck avoiding the eye area. Wait at least 30 minutes before sun exposure, or as directed by a physician. Reapply after prolonged exposure, physical activity. perspiration or contact with water.
* Always follow the instructions for each product & adjust the usage according to your tolerance and needs.
FAQS
ARE YOUR PRODUCTS SUITABLE FOR MY SKINTYPE?
Our products are suitable for all skin types. However, if you have extremely sensitive skin and/or are unsure please consult with your doctor or contact us.
SHOULD I PURCHASE THE ULTRA MOISTURE CREAM IF I AM ALREADY USING THE AHA FIRMING CREAM?
Yes definitely! The Ultra Moisture is the best compliment to the Advanced Firming. It helps the skin heal and build collagen. It adds glow and finish.
I HAVE SOME ISSUES WITH PERI ORBITAL DERMATITIS. WILL THE ULTRA MOISTURE CAUSE PROBLEMS SINCE IT CONTAINS OIL?
With any dermatitis it is best to consult with your medical provider. There are many different types and causes for peri orbital dermatitis. Overall our Ultra Moisture is very well tolerated and we use it for post care with many procedures but your personal doctor will know exact details for your skin best in this case.