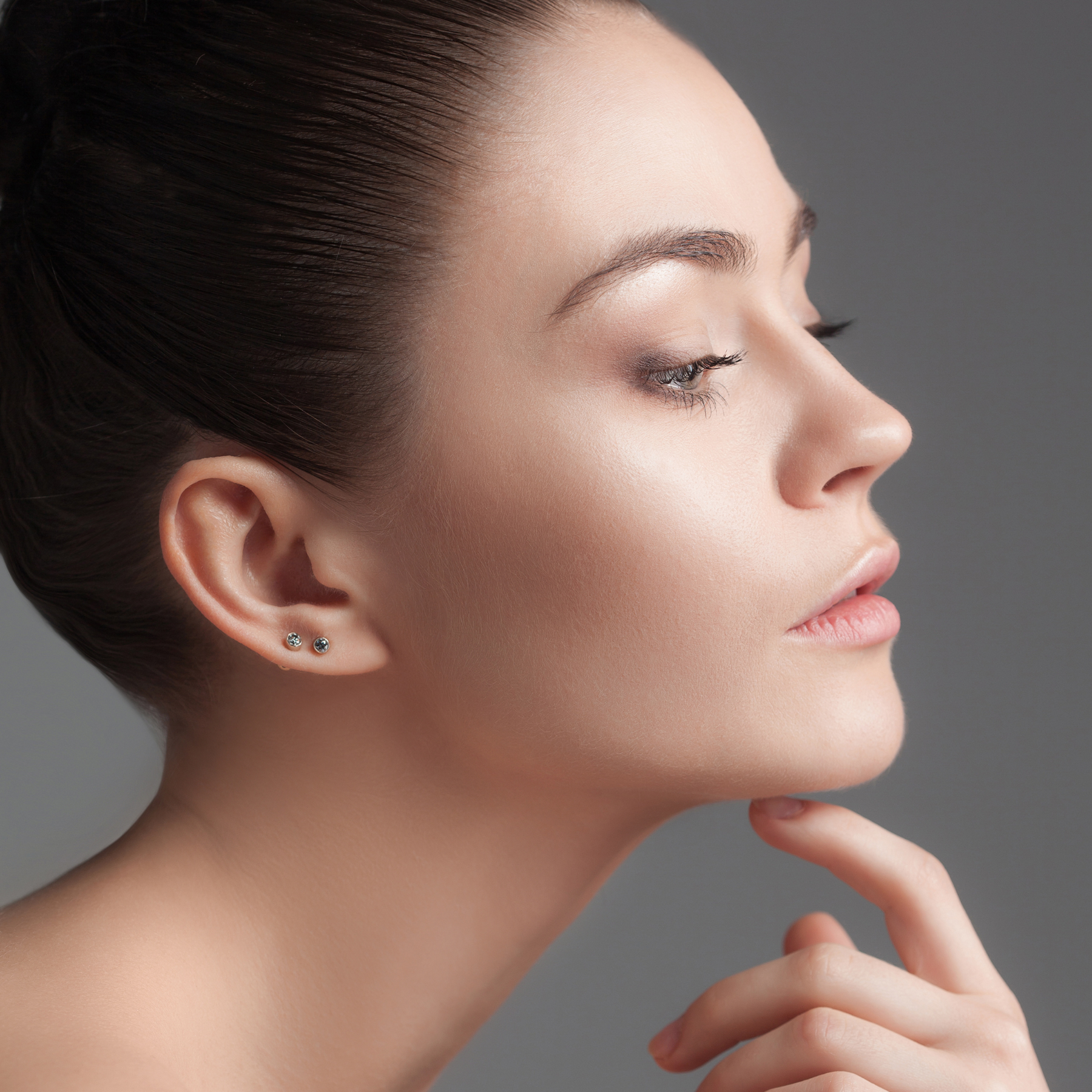 K2+D3 Capsules
Your Vitamin K2+D3 Capsules ::
Vitamin D3 and Vitamin K2 (MK-7) combined with BioPerine® for maximum absorption

Benefits ::
Supports bone health and skin elasticity for youthful looking skin
DESCRIPTION
Vitamin D3 has well known benefits that combined with Vitamin K2, work synergistically to keep calcium in bones creating excellent support for your bone health. Rajani MD Vitamin K2+D3 vegetable capsules are formulated to act as an age repair activator that helps maintain skin elasticity for youthful looking skin. This formula uses MK-7 known to be the most active form of Vitamin K2 combined with BioPerine® for maximum absorption. 

Boost Skin Elasticity: Vitamins K2 + D3 works to prevent calcification of elastin and collagen in the skin, which are your main components that prevent wrinkles and give that youthful firmness and elasticity.
Product Facts:
Form: Vegetarian Capsule
Serving Size: 1-2 Capsule(s)
Servings Per Container: 30-60 Depending on Serving Size Taken

KEY BENEFITS
Boost Skin Elasticity: Vitamins K2 + D3 works to prevent calcification of elastin and collagen in the skin, which are your main components that prevent wrinkles and give that youthful firmness and elasticity.
Reduce Acne and Inflammation: Vitamin D3 is effective in reducing skin inflammation and can help prevent and decrease the appearance of redness, acne and irritation.
Mood Booster: Vitamin D3 directly influences the production of serotonin, the happy hormone, and helps to improve cognitive functions like memory and attention-span.
Reduce Varicose Veins: Vitamin K2 boosts vascular health as it helps to remove the build up calcium in your veins, helping to decrease the appearance of varicose veins.
Promotes Bone Health: Vitamins D3 and K2 team up to effectively distribute calcium in the body, which enhances mineralization and increases bone strength and density.
Strengthen Immune System: Vitamin D3 helps to regulate the absorption of vitamins and minerals in your body, helping to strengthen your immune system and fight against viruses.
Muscle Recovery: Effective calcium absorption promoted by vitamins K2 + D3 allow for boosted muscle recovery, protein synthesis, and electrolyte metabolism.
HOW TO USE
HOME CARE
Take one to two capsules of RajaniMD Vitamin K2+D3 daily with a meal and a full glass of water.

Generally supplements can take from 3-6 weeks before you see noticeable changes.


INGREDIENTS
Active Ingredients:
Vitamin D3 (as Cholecalciferol), Vitamin K2 (as Menaquinone-7), BioPerine®

Inactive Ingredients:
Vegetable Capsule, Organic Nu-Flow® (Organic Brown Rice Concentrate)
FAQS
ARE YOUR PRODUCTS SUITABLE FOR MY SKINTYPE?
Our products are suitable for all skin types. However, if you have extremely sensitive skin and/or are unsure please consult with your doctor or contact us.
DO YOU RECOMMEND TAKING ADDITIONAL VITAMIN D WITH TAKING K2+D3?
I do not take extra vitamin D. However this will depend on many factors including how much sun exposure one gets. It is always best to discuss with your doctor as Vitamin D Levels can be measured.
HOW IS YOUR PRODUCT BETTER THAN CHEAPER ALTERNATIVE PRODUCTS?
Our products are made and packaged in the USA. The doses are quality controlled batch to batch. We triple test for heavy metals and impurities. Watch Dr Rajani's YouTube channel for an upcoming video on the dose variation in many brands. We are also good manufacturing certified. These are products entering our body, so we take no shortcuts.
WHAT ARE BIOPERINE AND NUFLOW AND WHY ARE THEY IN YOUR PRODUCT?
BioPerine is a patented extract of piperine that is easy for your body to absorb. Studies show that piperine may help enhance nutrient absorption, stabilize blood sugar levels, combat cancer cell growth, decrease inflammation, and boost brain function. Nuflow is used instead of silicon dioxide in the manufacturing process to make a great absorbable and bioavailable product.
WHY IS THE DOSAGE OF D3 SO HIGH IN THIS PRODUCT?
Dr Rajani answers that question in these videos:https://www.youtube.com/watch?v=8yQh3ZldE6I; https://youtu.be/U07kkHWzRYc.
WHY DON'T YOU ADD CALCIUM?
The body has enough calcium coming in almost always. It would be unnecessary for most. The D3 helps it to be utilized and absorbed.
WHAT IS THE SOUCE OF THE K2 AND IS IT NATTO DERIVED?
Our product contains Menaquinone-7. MK7 is the menaquinone of fermentative origin found in the Japanese traditional food natto, a soybean product fermented using Bacillus subtilis natto. The K2 is chemically synthesized from natto – this is because natto poses allergens, and the synthesis allows this product to be allergen free.