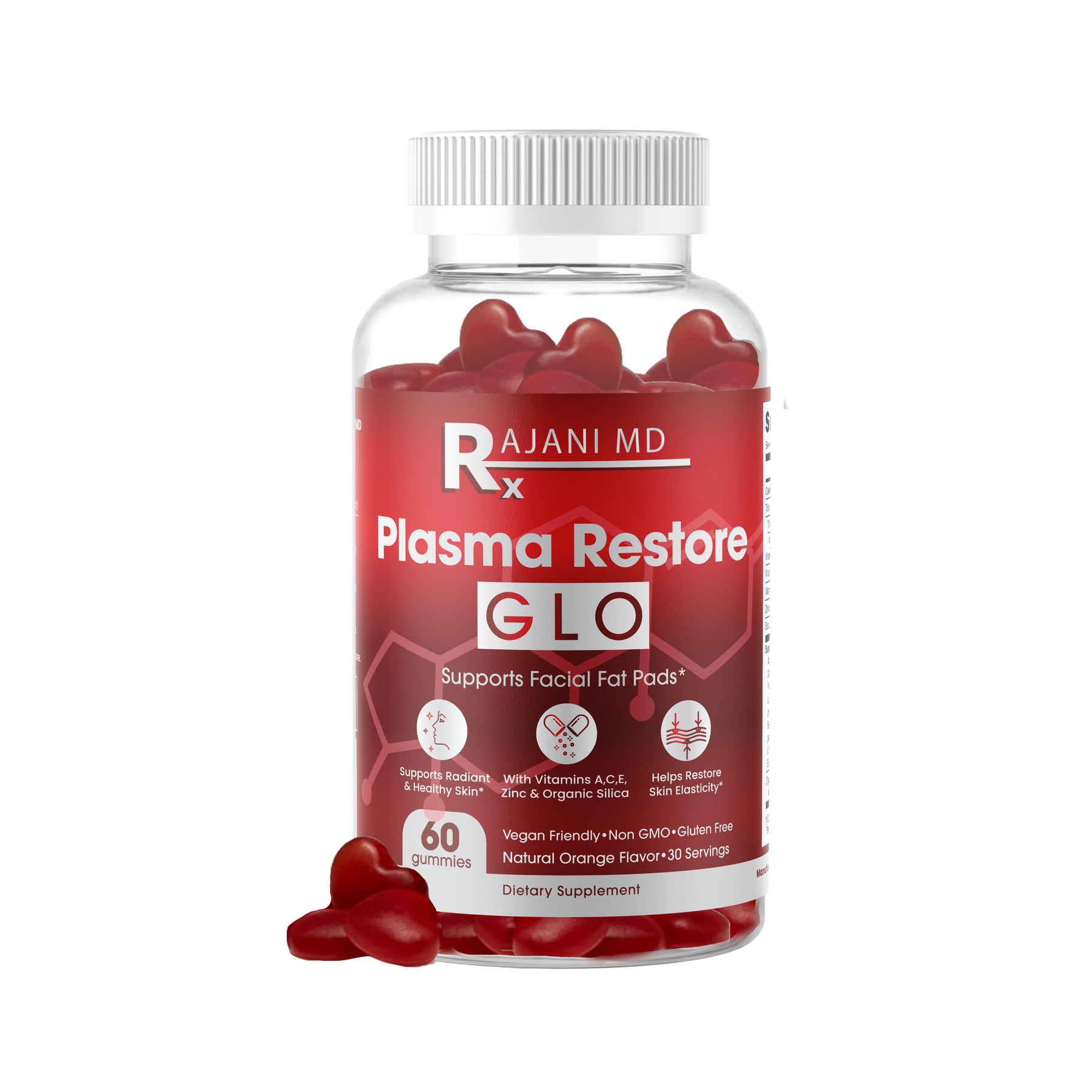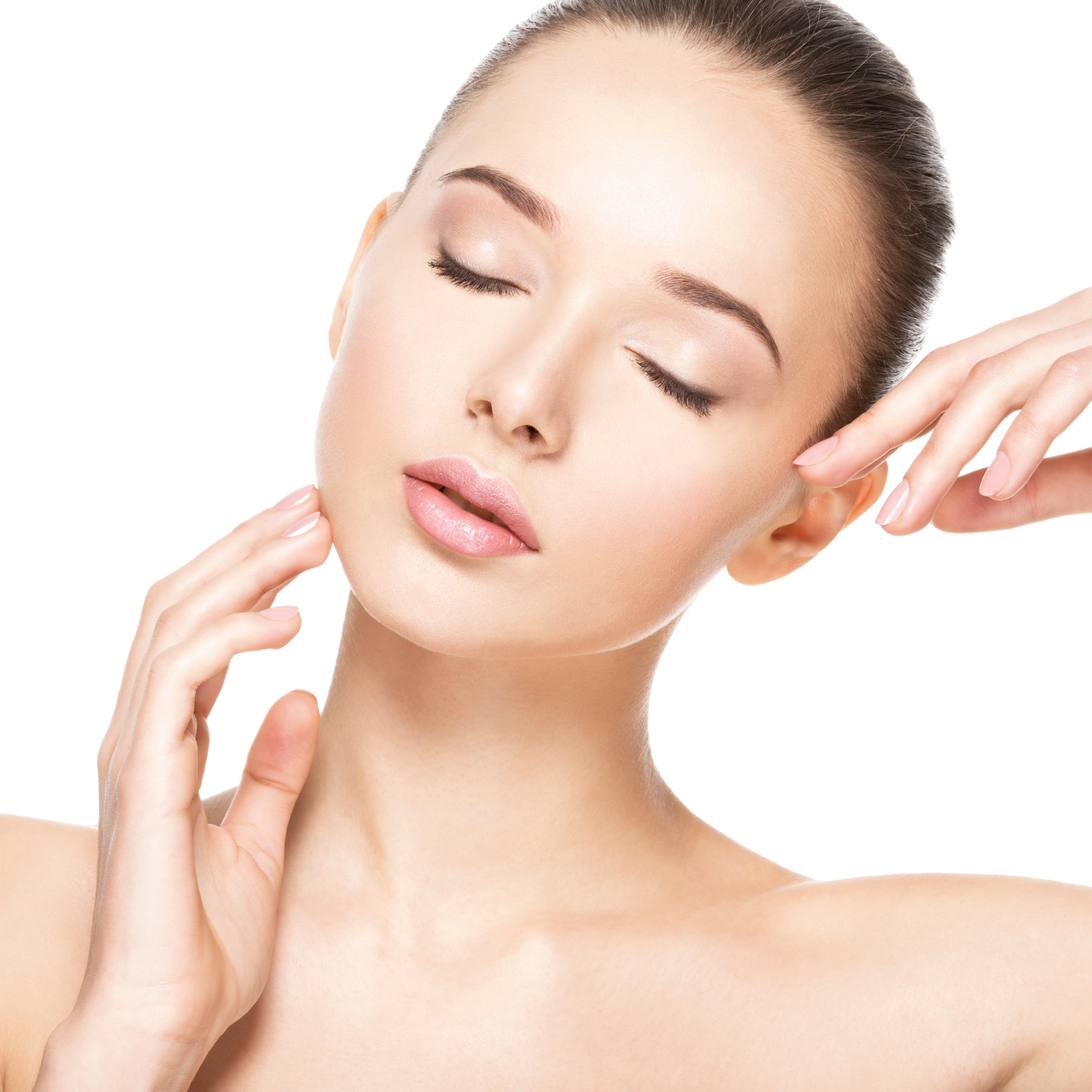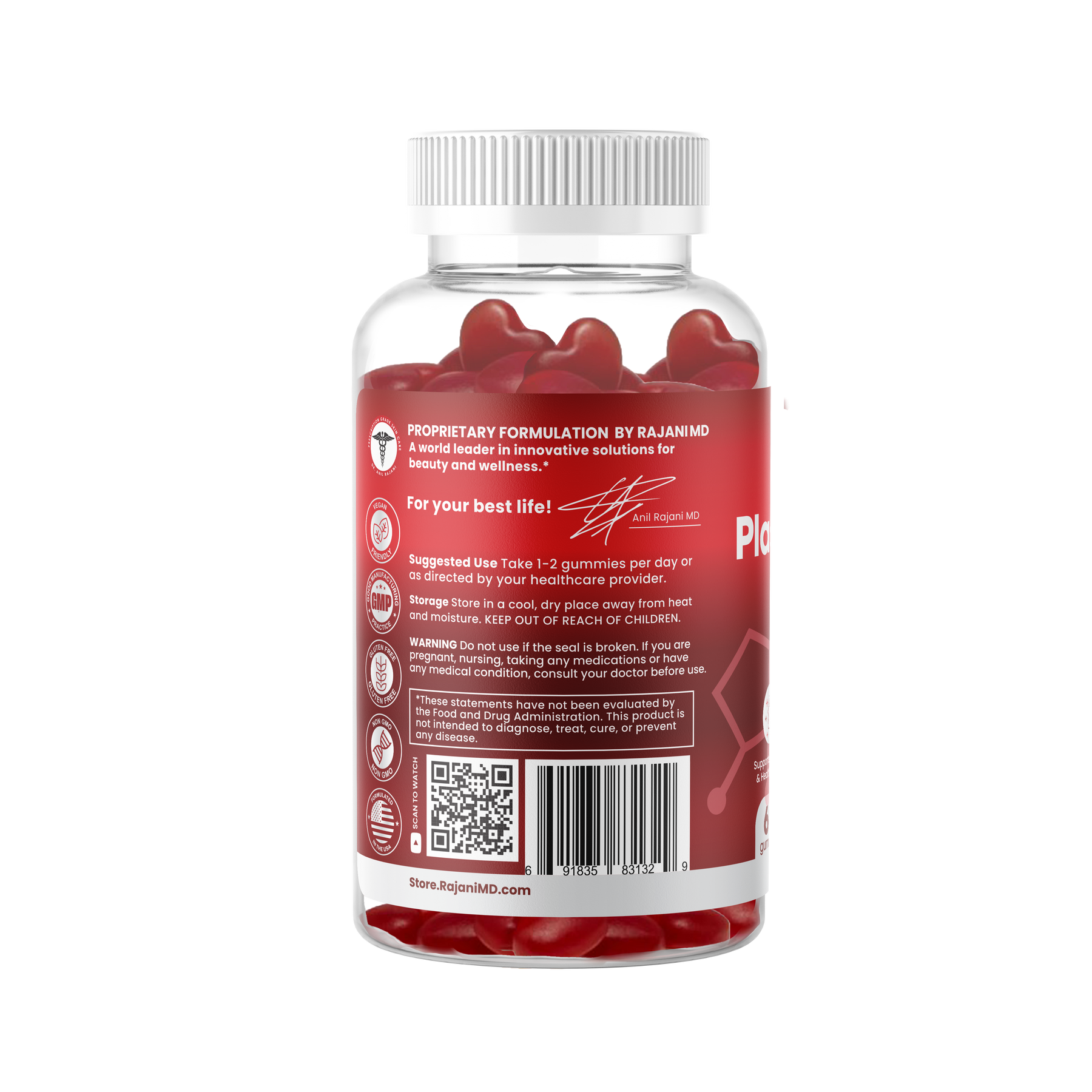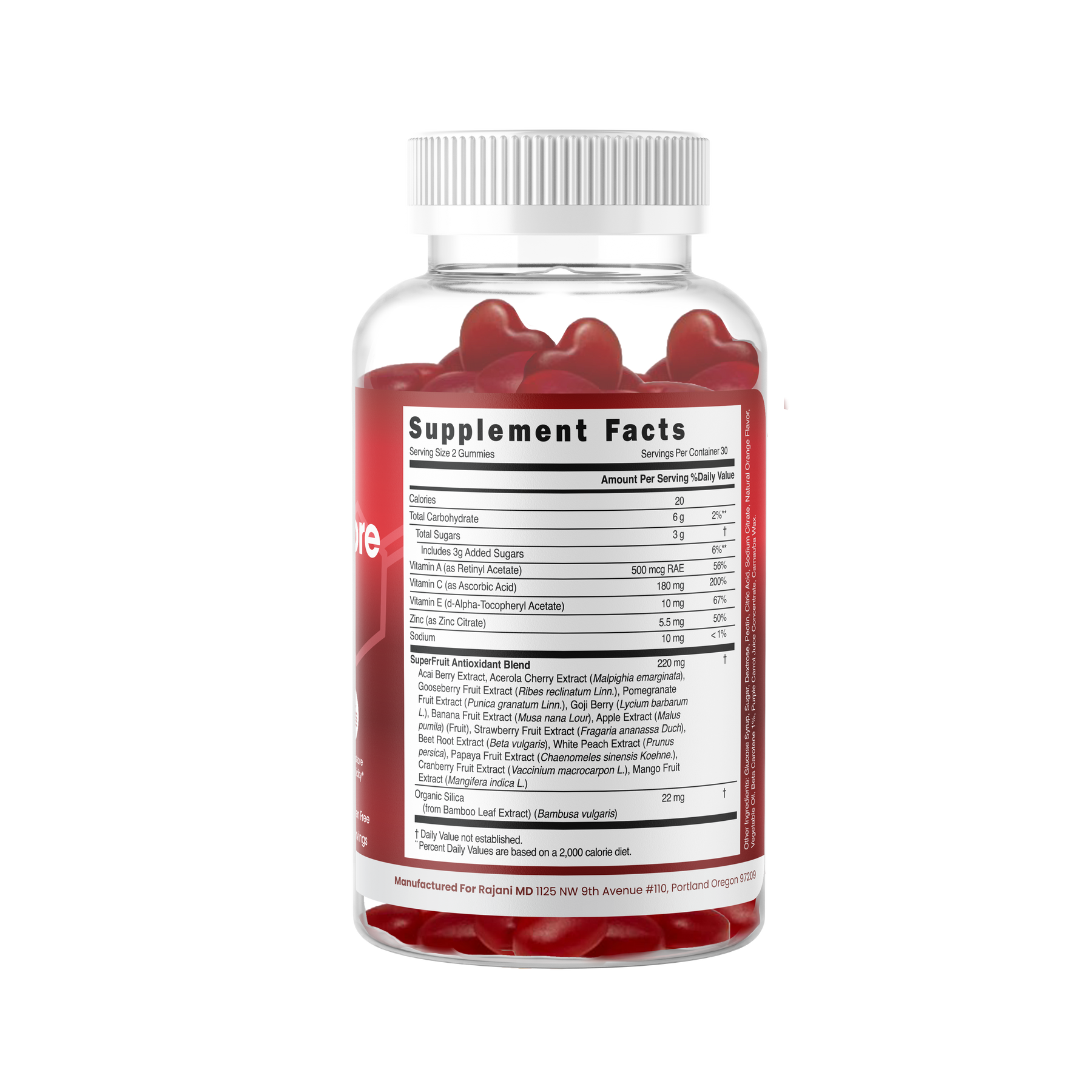 Plasma Restore GLO Gummies
Your Ultimate Skin Restoration Supplement ::
An excellent source of vitamins, superfruits and antioxidants in an adult gummy form
Benefits ::
Supports skin plasma restoration, collagen production, healthy skin elasticity
DESCRIPTION
Plasma Restore GLO is a plant-based collagen-boosting and plasma-restoring blend of essential vitamins and minerals A, C, E, Zinc, and Silica from Bamboo Extract. This is enhanced with antioxidants from powerful superfruit extracts like Acai Berry, Pomegranate, Papaya, Acerola Cherry, Goji Berry and more. This formulation by RajaniMD comes in a delicious, natural orange adult gummy form.
This product has all natural ingredients, and is gelatin-free, vegan friendly, gluten free, allergen free, non-gmo, free of artificial colors and flavors, specially made and formulated in the USA with quality global ingredients in an FDA registered and GMP facility.
Product Facts:
Form: Pectin Based Gummies
Flavor: Natural Orange Flavor
Serving Size: 1-2 Gummies
Servings Per Container: 30-60 depending on serving size taken
KEY BENEFITS
Plasma Restoration: Antioxidants and polyphenols potent in fruit extracts Goji Berry, Pomegranate, Papaya and more help to restore your plasma for skin regeneration. This can improve facial lines and reduce wrinkles from the inside out.
Boost Collagen Production: All natural silica from bamboo leaf extract plus vitamins A, C, E and Zinc promote the production of collagen – your most abundant protein responsible for skin health.
Restore Skin Elasticity: Get back your youthful skin firmness - fatty acids and powerful antioxidants found naturally in superfruits help to hydrate skin and boost elastin production by fighting off damaging free radicals.
Protect Your Skin: Superfruits in this formulation help to protect your collagen and elastic proteins, and also have natural SPF to protect your skin from damaging UV radiation.
HOW TO USE
HOME CARE
Take 1-2 RajaniMD Plasma Restore Gummies once a day. Stop use immediately if any adverse reactions occur.
INGREDIENTS
Active Ingredients:
Vitamin A (Retinyl Acetate), Vitamin C (Ascorbic Acid), Vitamin E (d-Alpha Tocopheryl Acetate), Zinc (Zinc Citrate), Acai Berry Extract, Acerola Cherry Extract, Gooseberry Fruit Extract, Pomegranate Fruit Extract, Goji Berry, Banana Fruit Extract, Apple Extract, Strawberry Fruit Extract, Beet Root Extract, White Peach Extract, Papaya Fruit Extract, Cranberry Fruit Extract, Mango Fruit Extract, Organic Silica (From Bamboo Leaf Extract).

Inactive Ingredients:
Sugar, Maltitol, Coconut Oil, Pectin, Modified Starch, Sodium Citrate, Citric Acid, Sucrose, Fatty Acid Ester, Vegetable Oil, Natural Raspberry Flavor, Purple Carrot Juice Concentrate, Watermelon Flavor, Carnauba Wax.
FAQS
ARE YOUR PRODUCTS SUITABLE FOR MY SKINTYPE?
Our products are suitable for all skin types. However, if you have extremely sensitive skin and/or are unsure please consult with your doctor or contact us. Always consult your healthcare practitioner before taking any dietary supplements.
WHAT IS THE RECOMMENDED DOSAGE?
We recommend starting with 1 gummy per day and increase dosage to 2 as needed.
WHAT TIME SHOULD I TAKE THIS PRODUCT?
This supplement can be taken at any time, but I prefer in the morning with breakfast.
WILL THIS PRODUCT PROTECT AND RESTORE MY SKIN?
This supplement can help protect and restore your skin, but always use sunscreen as well to preserve your skin quality.
IS YOUR PRODUCT GELATIN-FREE?
Yes, this product is gelatin-free.
HOW SHOULD I STORE THIS PRODUCT?
This product is gelatin-free - however, still keep out of your hot car and out of direct sunlight to preserve the vitamin and antioxidant integrity.