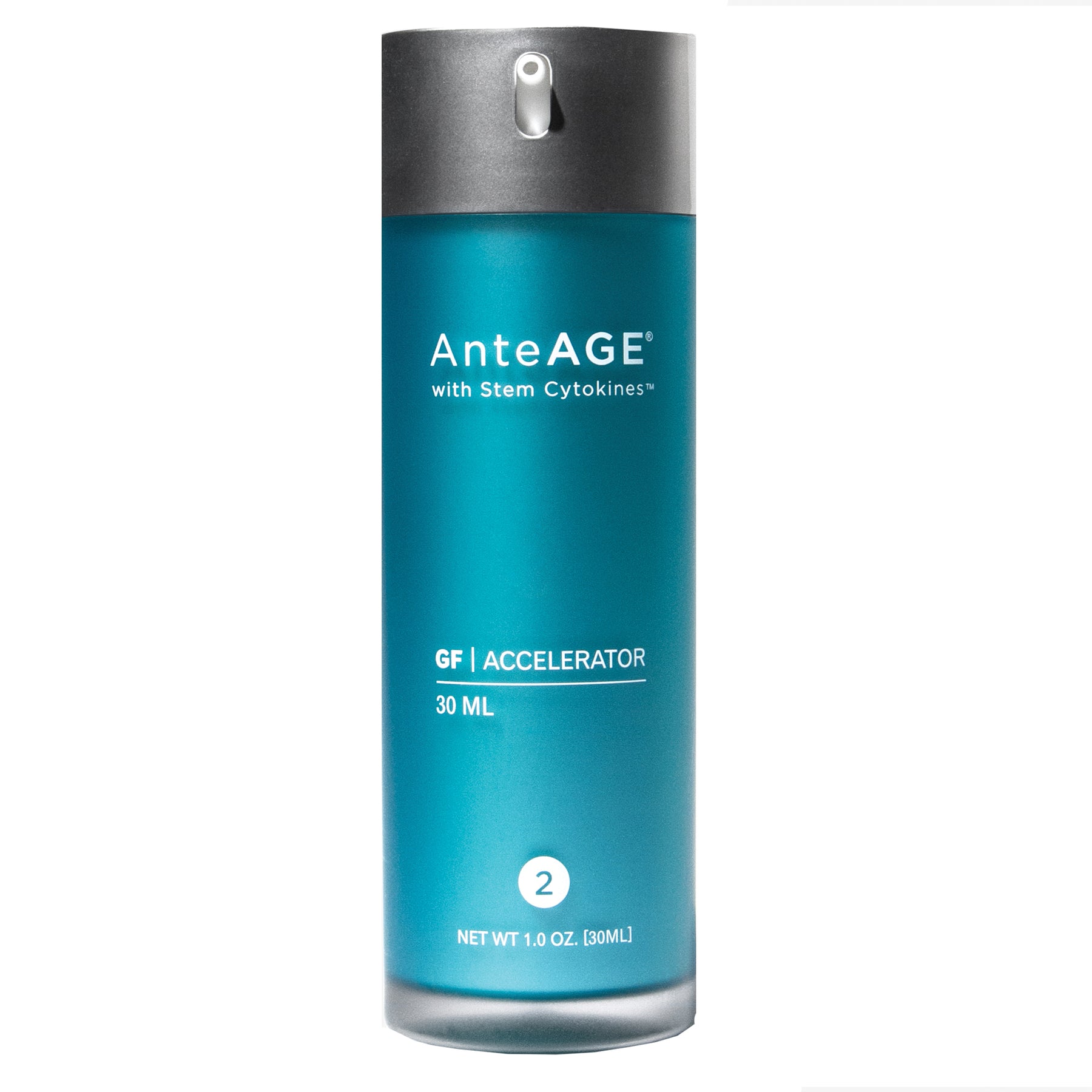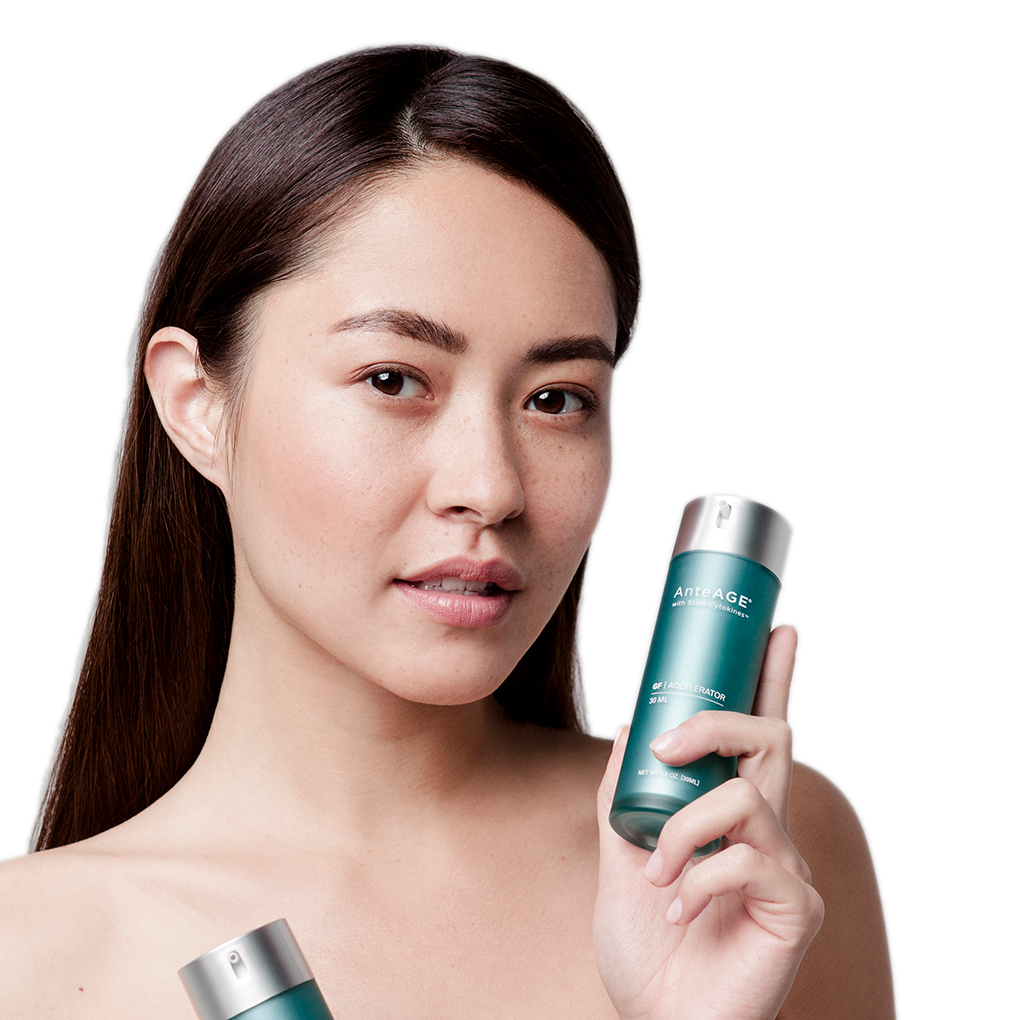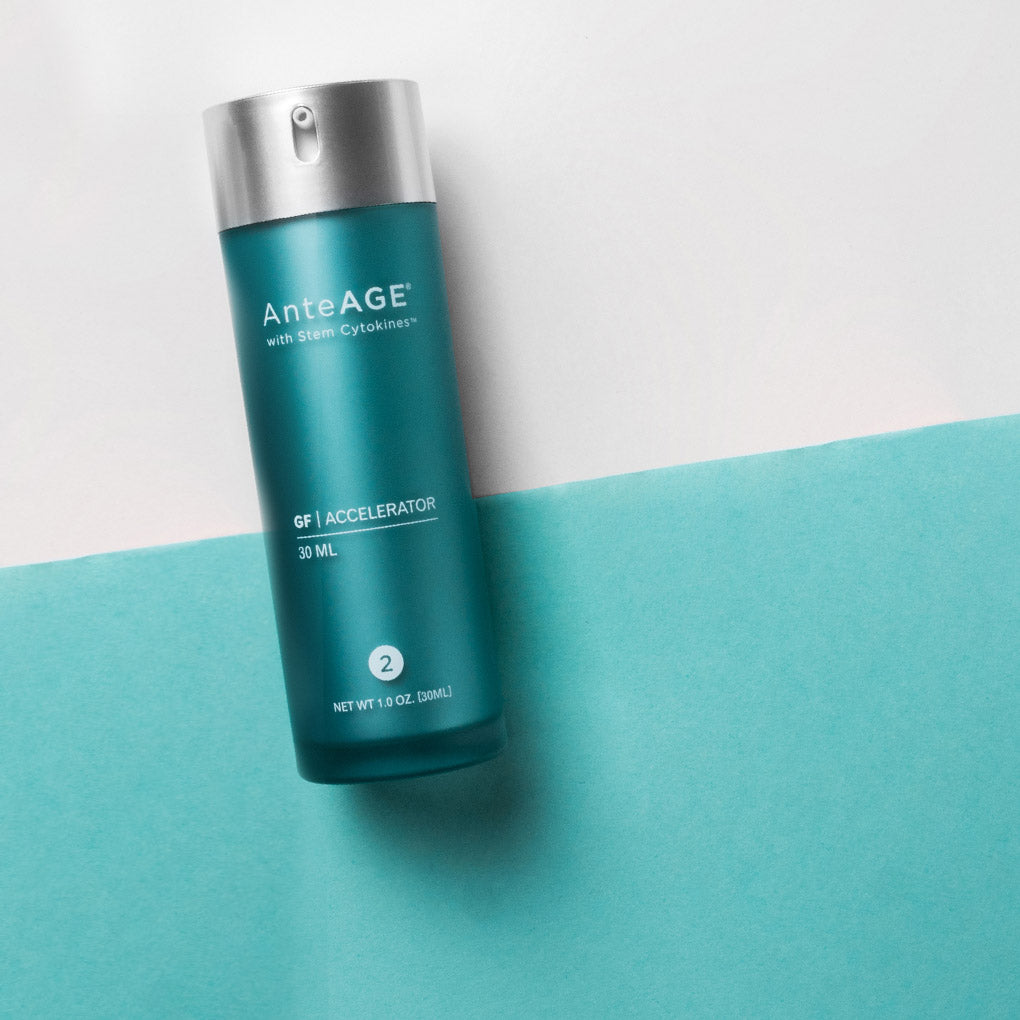 Accelerator
AnteAGE Accelerator ::
A performance driven treatment rich in powerful moisturizers and revitalizing actives

Benefits ::
Enhances the pro-healing, regenerative and anti-inflammatory potential of the AnteAGE system

This product is currently not available for international orders.
DESCRIPTION
ALL SKIN, ALL AGES
Stem Cytokines™, vitamins, and targeted antioxidants work to deeply hydrate and nourish the skin, while two research-backed molecules (a defensin peptide and retinoid-like compound) enhance the pro-healing, regenerative and anti-inflammatory potential of the AnteAGE system.
1 OZ :: 30 ML
KEY BENEFITS
Reduces the appearance of fine lines and wrinkles.
Supports a healthy skin defense system, barrier integrity and microbiome.
Reduces the appearance of large pores and balances moisture levels.
Gently increases skin renewal at the cellular level.
Defends skin against environmental free radical damage.
Maximizes the rejuvenating effect of AnteAGE Serum.
pH: 6.0
HOW TO USE
HOME CARE

Apply 1-2 pumps twice daily (immediately following Serum application). Follow with your favorite SPF each morning.
INGREDIENTS
Ingredients:
Water (Aqua), Butylene Glycol, Hydroxypropyl Starch Phosphate, Glycerin, C12-15 Alkyl Benzoate, Caprylic/Capric Triglyceride, Cetearyl Alcohol, Human Bone Marrow Stem Cell Conditioned Media, Tetrahexyldecyl Ascorbate, Bakuchiol, Ethyl Linoleate, Tocopheryl Acetate, Iris Florentina Root Extract, Pentylene Glycol, Tamarindus Indica Seed Gum, Sodium Hyaluronate, Candelilla/Jojoba/Rice Bran Polyglyceryl-3 Esters, Glyceryl Stearate, Sodium Stearoyl Lactylate, Tremella Fuciformis Sporocarp Extract, Betaine, Potassium Sorbate, Glycosphingolipids, Tasmannia Lanceolata Fruit Extract, Syzygium Luehmannii Fruit Extract, Kunzea Pomifera Fruit Extract, Magnesium Aluminum Silicate, Simmondsia Chinensis (Jojoba) Seed Oil, Thioctic Acid, Ubiquinone, Xanthan Gum, Phenoxyethanol, Caprylyl Glycol, Ethylhexylglycerin, Hexylene Glycol, hBD3 (sh-Oligopeptide-33), Limnanthes Alba (Meadowfoam) Seed Oil
How to Use
Additional products to compliment your beauty and wellness routines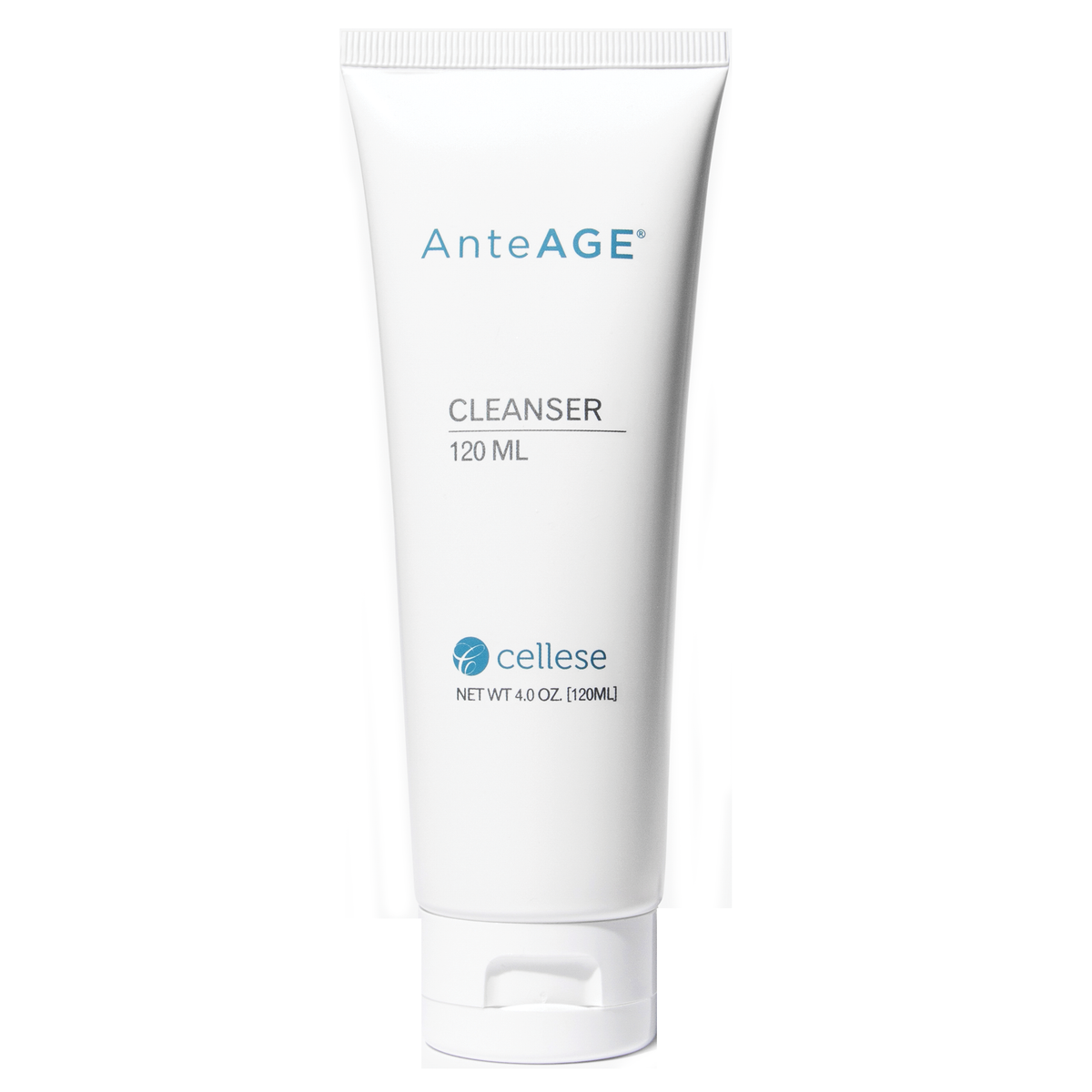 Step 1
Cleanser
Apply a dime size amount to the palm of your hand. Add lukewarm water and use the other hand to activate the foaming system. Massage over dry skin to remove oil, debris, and makeup. Rinse clean with water. Repeat if necessary.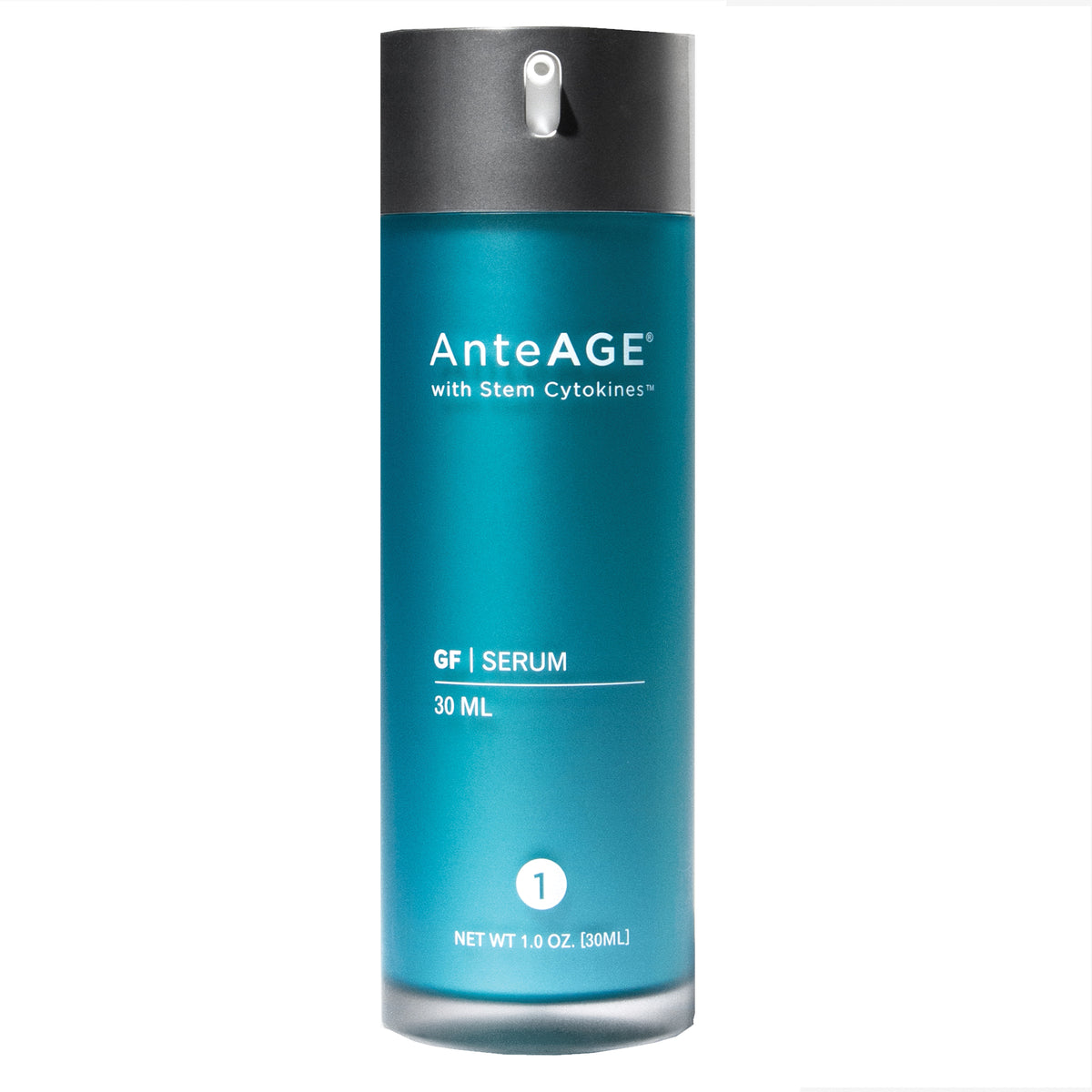 Step 2
Serum
Apply 1-2 pumps of Serum twice daily.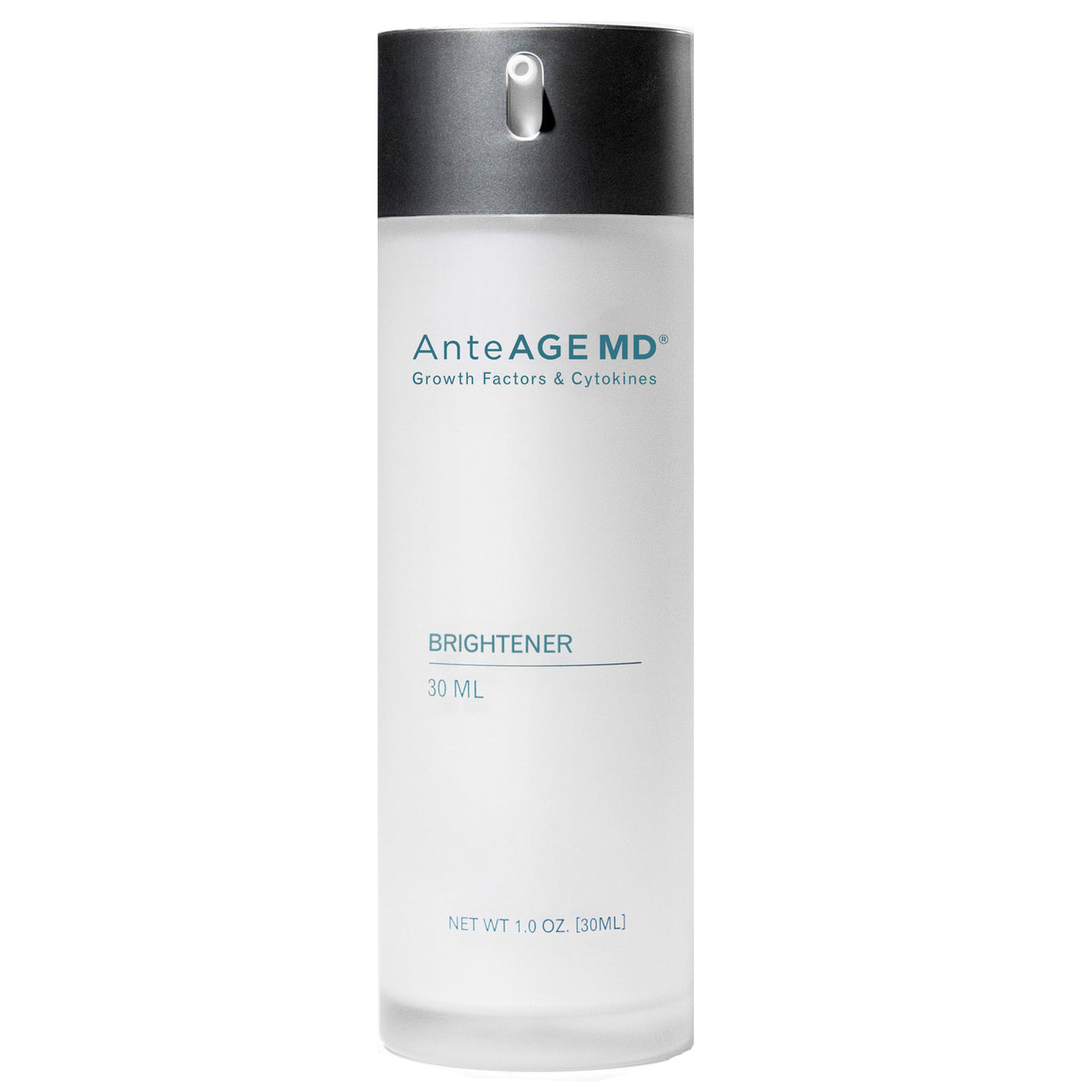 Step 3
Brightener
Apply 2-3 pumps and massage into face, neck, chest or other affected areas. Allow skin to naturally absorb Brightener before applying additional product.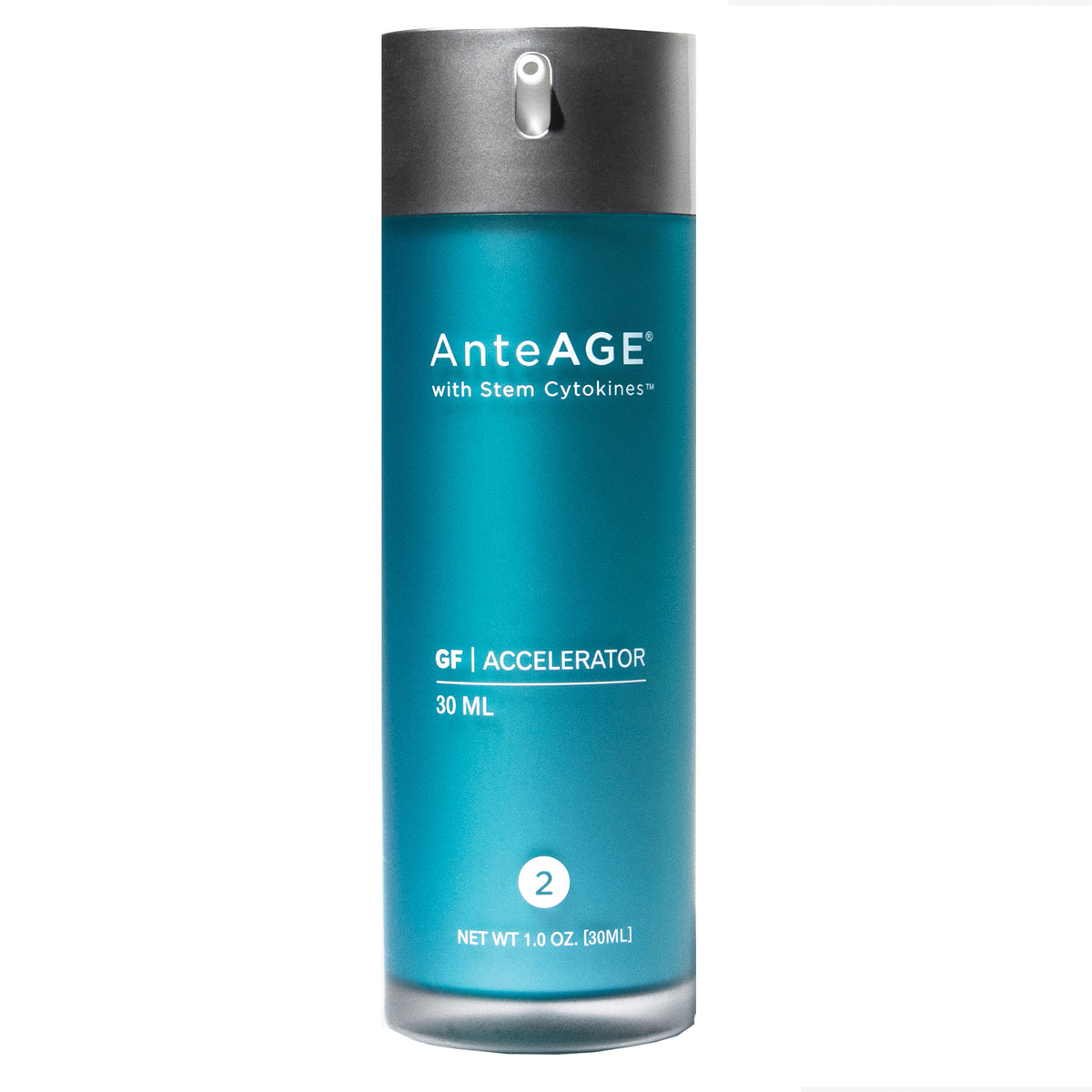 Step 4
Accelerator
Apply 1-2 pumps twice after Serum and/or Accelerator.
Step 5
Age Defying SPF 45
Use if sun or UV exposure is expected. Apply to face and neck avoiding the eye area. Wait at least 30 minutes before sun exposure, or as directed by a physician. Reapply after prolonged exposure, physical activity. perspiration or contact with water.
* Always follow the instructions for each product & adjust the usage according to your tolerance and needs.
FAQS
ARE YOUR PRODUCTS SUITABLE FOR MY SKINTYPE?
Our products are suitable for all skin types. However, if you have extremely sensitive skin and/or are unsure please consult with your doctor or contact us.
CAN I USE MY TONER WITH ANTEAGE PRODUCTS?
Yes, you can use your toner with AnteAge products. AnteAge recommends using products based on their viscosity when you are combining different skincare products. So you would apply the thinnest/most liquid products first, the thickest last.
HOW DO I INCORPORATE THIS SYSTEM INTO DR. RAJANI'S SKINCARE LINE?
This product will be the first step in the evening after cleansing. Use up to 7 days a week. Follow up with Retinol, 1-2 times per week. End with your moisturing cream, like our Ultra Moisture. This video has more information regarding this product which might be helpful for you: https://www.youtube.com/watch?v=tafpK67Elf8
WHY DO YOU CARRY THE REGULAR ANTEAGE SYSTEM INSTEAD OF THE MD SYSTEM?
Anteage states that THE MD System contains twice the Stem Cytokines found in AnteAGE, along with 21 additional ingredients with proven anti-aging, pro-healing and anti- inflammatory benefits. However, the studies showing the results were all done with the Regular AnteAge version. The MD was added afterwards, and there is currently no data on results with the MD Version. So that is why we opted to carry the regular line for now.
CAN I COMBINE ANTEAGE WITH OTHER PRODUCTS?
AnteAge products do already contain Vitamin C, so it really isn't necessary to add that to your skin regimen, unless you really want to double up. And in terms of Retinal products, the System does already contain bakuchiol, which is similar to retinol, so you might want to limit or eliminate the additional Retinol, as it may be too much for your skin to tolerate.
I SEE YOU SELL THIS AS PART OF A SET. DO I NEED TO USE BOTH THE ANTEAGE SERUM AND THE ACCELERATOR?
The clinical studies were based on the 2-step System. The Serum has a higher proportion of growth factors and deeper absorption. The Accelerator is richer in ingredients. For those with skin that can tolerate both this is the ideal situation. For those that cannot tolerate the ingredient rich Accelerator they can use the Serum alone. 95% of Dr Rajani's patients use both. And while typically bought together, a client may run out of one before the other and need to order just one. In many cases, it's the Serum that someone will run out of first, as it recommended to be used both in the morning and night. The Accelerator is recommended as your night cream.
WHAT ORDER SHOULD I USE THIS PRODUCT IN MY ROUTINE?
We get asked about skin routine a lot, so we are here to help break down the order of application of AnteAGE. WE recommend the following: 1. Cleanser, 2. Serum, 3. Brightener, 4. Accelerator. Pro-tip, save time by cocktailing the Serum, Brightener and Accelerator and apply all together. If you are adding in the Home Microneedling Kit, we recommend: 1. Cleanser, 2. Microneedling, then adding in Serum and Accelerator 6 hours later. You can Microneedle 2-3 evenings per week. Pro-tip, Use the Microneedling Roller in the evening before bed then let your skin naturally heal as you sleep. When you wake up the next morning, your skin will be ready for the Serum AND Accelerator
CAN I USE THE ACCELERATOR TO HELP IMPROVE THE SKIN ON MY NECK AND CHEST?
This rich moisturizer has revitalizing actives and targeted antioxidants that deeply hydrate and nourish the skin to gently reduce the appearance of fine lines and wrinkles and increase skin renewal at the cellular level. Extend Accelerator onto the neck and chest in the AM/PM as part of your daily skincare routine to help minimize neck lines, sagging and wrinkles.
IS IT SAFE TO USE ANTEAGE PRODUCTS IF I AM ALREADY USING .O5 TRETINOIN FOR MY ACNE?
Yes, people often like to use AnteAge in the morning and tretinols in the evening.
IS IT SAFE TO USE ANTEAGE GROWTH FACTOR PRODUCTS AFTER HAVING A SCULPTRA PROCEDURE?
There is no contra-indication with the Serum, Brightener and Accelerator. That being said, the Accelerator is more active, and you might have a little extra sensitivity to that product after any procedure. If you are referencing the Microneedling/Growth Factor solution kit, they recommend holding off for 2 weeks after your procedure. AnteAge recommends consulting your provider about when to apply topical lotions after other types of dermal procedures, as some recommend massaging the area and some don't.
THE PUMP ON MY BOTTLE ISN'T WORKING?
Download this Troubleshooting Guide: https://cdn.shopify.com/s/files/1/0633/9778/9927/files/Airless_Pump_Notice.pdf?v=1680724640