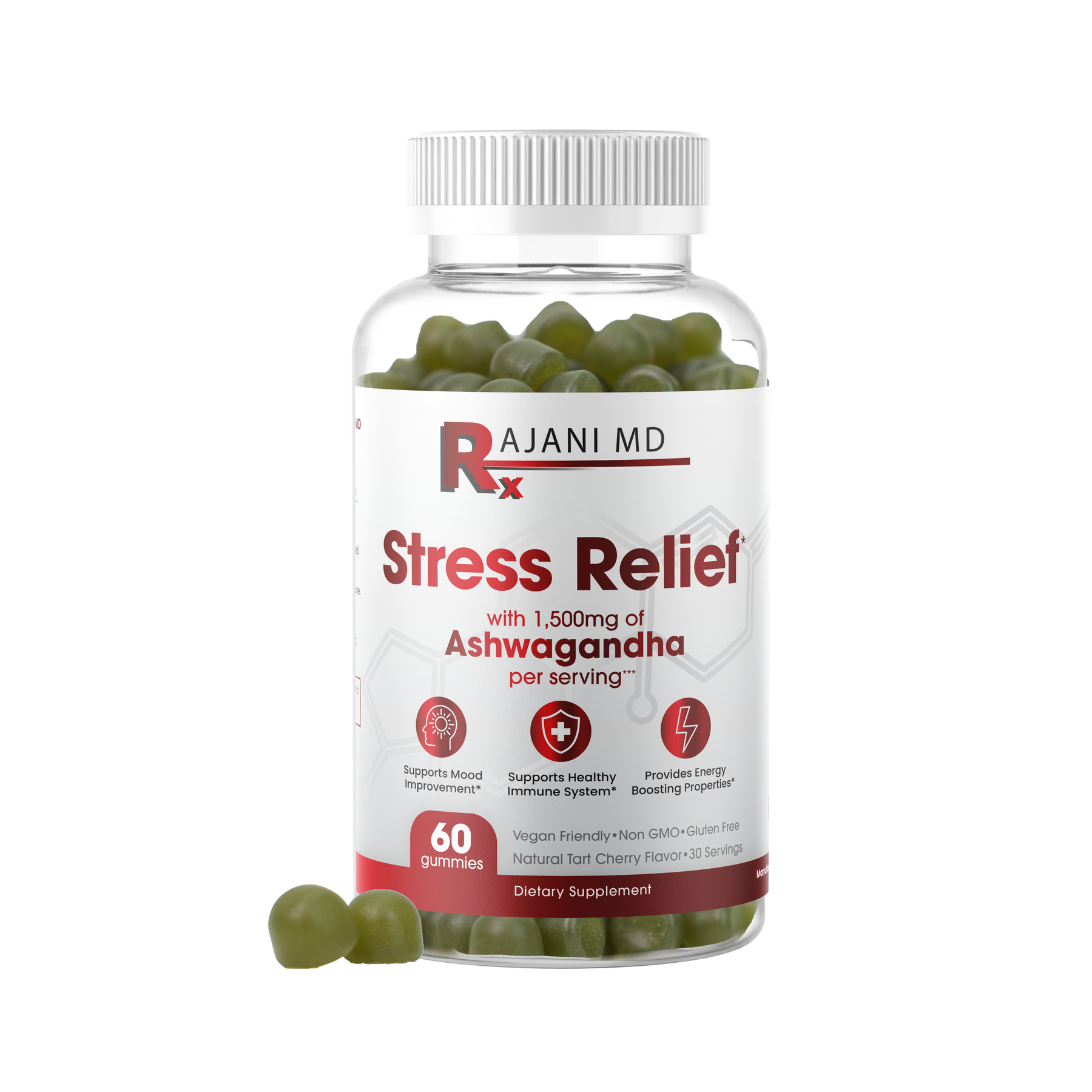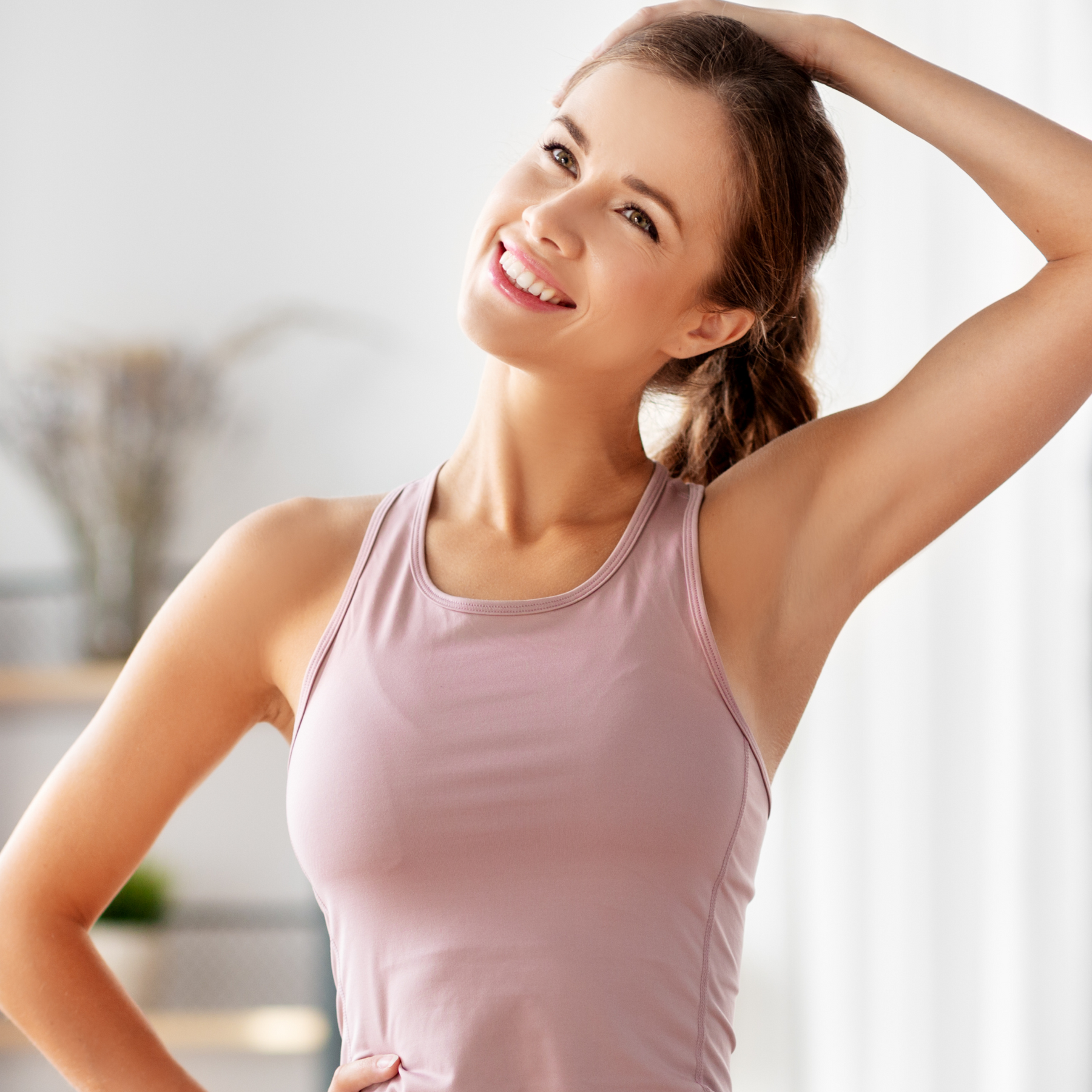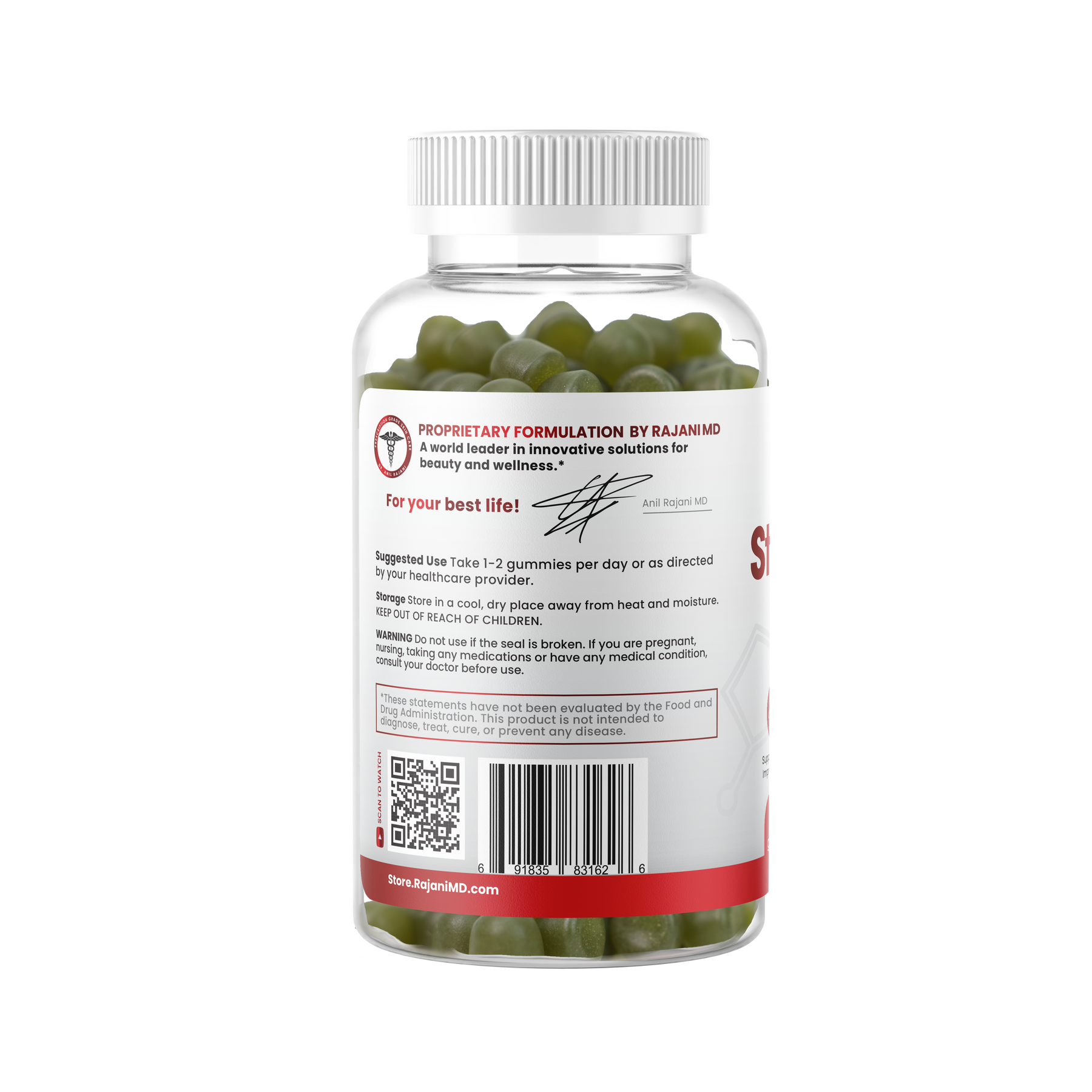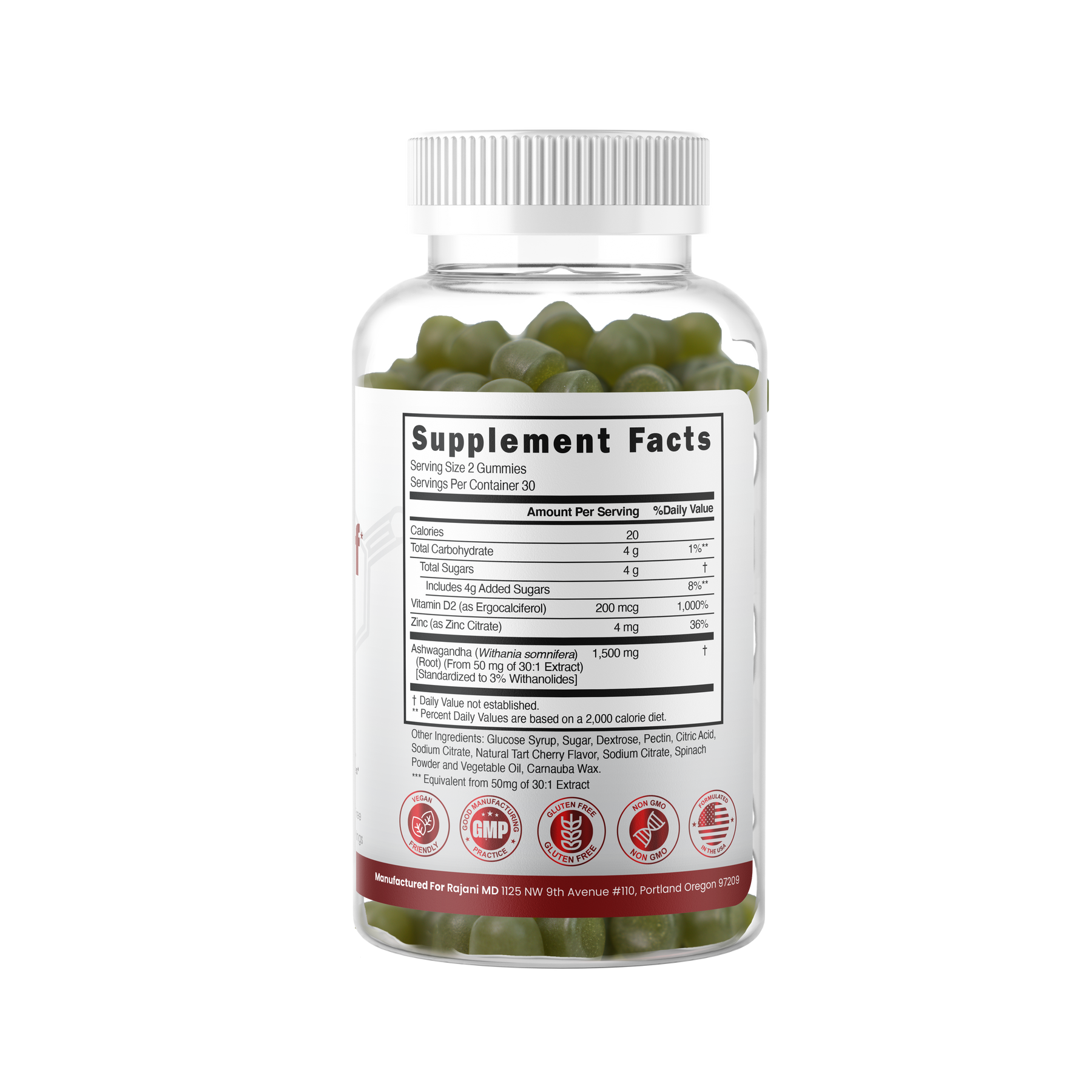 Stress Relief Gummies
Your Improved Stress Relief Gummies ::
An excellent source of Ashwagandha, plus Vitamin D and Zinc in an adult gummy form

Benefits ::
Promotes mental calmness, clarity, and balanced moods
DESCRIPTION
Your new delicious Ashwagandha Root adult gummy supplement in a Natural Tart Cherry Flavor. RajaniMD Stress Relief Gummies are packed with 1500mg of Ashwagandha Root, boosted with 200mcg of vitamin D2 and 4mg of Zinc from Zinc Citrate. This formulation is designed to help you enter a balanced mental state of calmness and clarity, even on the most stressful days.
This product has all natural ingredients, and is gelatin-free, vegan friendly, gluten free, allergen free, non-gmo, free of artificial colors and flavors, specially made and formulated in the USA with quality global ingredients in an FDA registered and GMP facility.
Product Facts:
Form: Pectin Based Gummy
Flavor: Natural Tart Cherry
Serving Size: 1-2 Gummies
Servings Per Container: 30-60 depending on serving size taken
KEY BENEFITS
Key Benefits:
Manage Stress: Ashwagandha is a powerful ancient herb used for stress relief. Ashwagandha is an adaptogen, clinically researched to reduce cortisol levels and counteract the harmful effects of stress on the body.
Calm Your Mind: In addition to the adaptogenic properties of Ashwagandha, Zinc supplementation can help boost your natural GABA production – helping to calm the noise and stress that could be affecting your mind.
Balance Your Moods: Ashwagandha can help you achieve a centered mindset, plus supplementing Vitamin D2 can help boost and balance a positive mood.
Support Immune System: Vitamin D2 and Zinc are essential vitamins and minerals that support immunity, reduced inflammation, and overall health.
Heal Stressed Skin: Reduced cortisol levels from Ashwagandha, Vitamin D2 and Zinc will allow your natural collagen and skin proteins to thrive and heal your skin.
HOW TO USE
How to Use:
Take 1-2 RajaniMD Stress Relief Gummies once a day. Stop use immediately if any adverse reactions occur.
INGREDIENTS
ACTIVE INGREDIENTS
Ashwagandha Root 30:1 Extract

INACTIVE INGREDIENTS
Glucose Syrup, Sugar, Dextrose, Pectin, Citric Acid, Sodium Citrate, Natural Strawberry Flavor, Vegetable Oil, Carnauba Wax, Spinach Powder.
FAQS
ARE YOUR PRODUCTS SUITABLE FOR MY SKINTYPE?
Our products are suitable for all skin types. However, if you have extremely sensitive skin and/or are unsure please consult with your doctor or contact us. Always consult your healthcare practitioner before taking any dietary supplements.
WHAT IS THE RECOMMENDED DOSAGE?
I recommend starting with 1 gummy per day and increase dosage to 2 as needed. Can be taken up to twice a day for experienced users.
WHEN IS THE BEST TIME TO TAKE THIS PRODUCT?
Take this supplement in the morning or before your most stressful points of the day.
IS YOUR PRODUCT GELATIN FREE?
Yes, this product is gelatin free.
HOW SHOULD I STORE THIS PRODUCT?
Store this product in a cool, dry area out of direct sunlight to preserve the vitamin and antioxidant integrity.