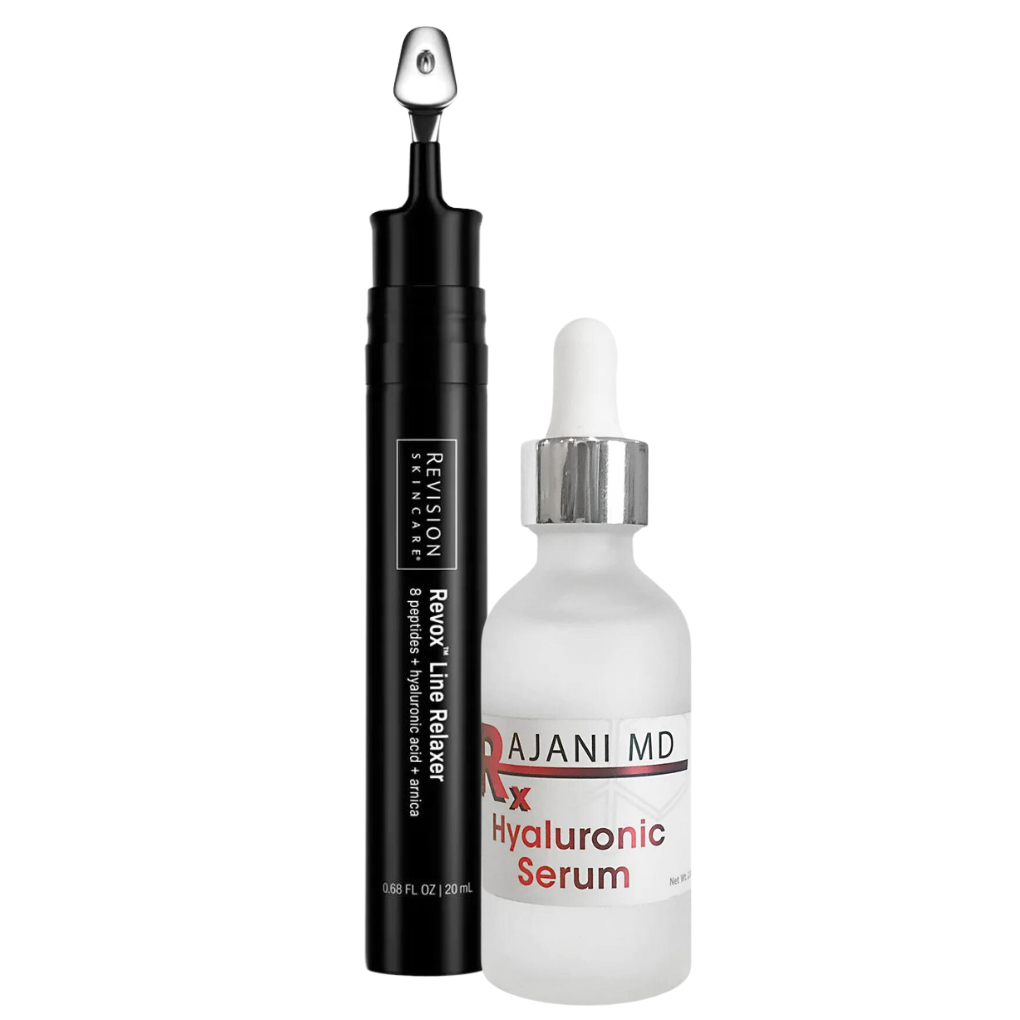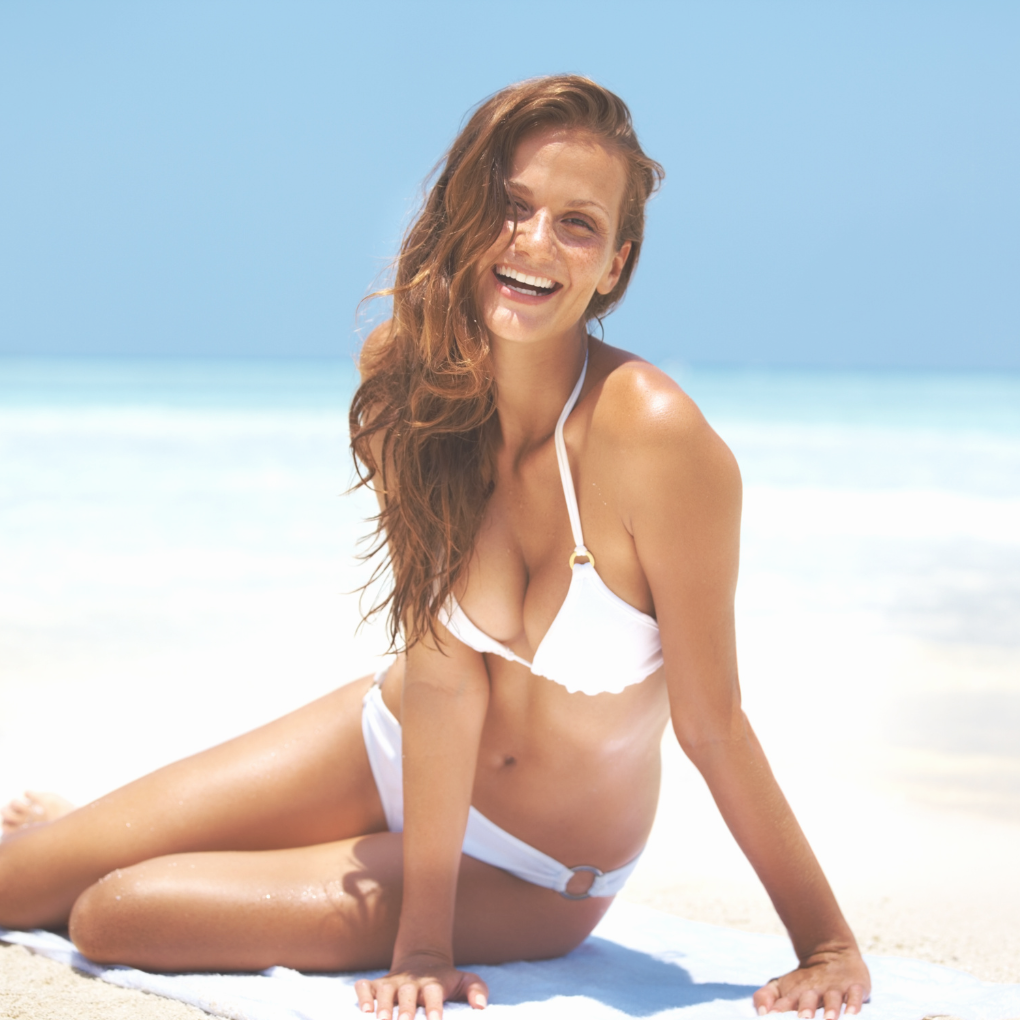 Revitalizing Power Pair
Bundle and Save! Save 10% on this Trio
Experience a transformative rejuvenation with our Revitalizing Power Pair. This powerful bundle combines two essential products: Revox Line Relaxer™ and Hyaluronic Acid Serum both acting to smooth fine lines with targeted peptides. With this Duo, you can enjoy the benefits of a smoother rejuvenated complexion.
---
This product is currently not available for international orders.
people viewing this product
The Revitalizing Power Pair is your key to improving light reflection leading to a more youthful and radiant complexion. By combining the targeted action of Revox Line Relaxer™ and the hydrating benefits of Hyaluronic Acid Serum with Argireline, this bundle provides a comprehensive approach to rejuvenate your skin and diminish the signs of aging. Reveal a more youthful, revitalized appearance and rediscover your skin's natural radiance.
HOME CARE:

To get the most out of your RajaniMD skincare bundle, here's the suggested order and usage of products:

1. After cleansing your face and patting damp, apply the Hyaluronic Acid Serum to your face and neck, gently massaging it in.

2. Next, use the Revox Line Relaxer™. Apply a small amount to targeted areas with fine lines and wrinkles, gently massaging it in until fully absorbed. You will feel a cooling effect from the customized metal tip. Avoid direct eye contact. Use twice daily. NOTE: A thin layer of product is all that is needed. No need for heavy application.

Remember to always follow the instructions provided by RajaniMD for each specific product and adjust the usage according to your skin's tolerance and needs.