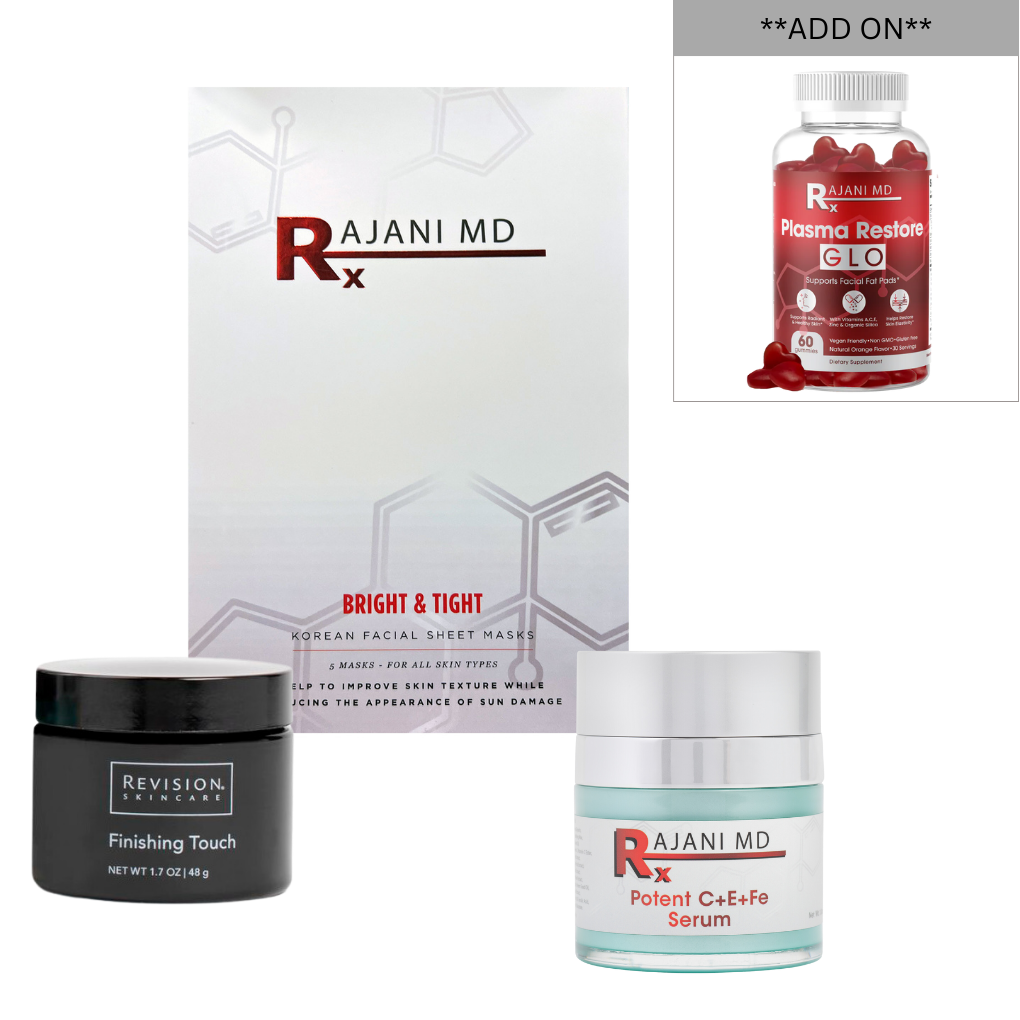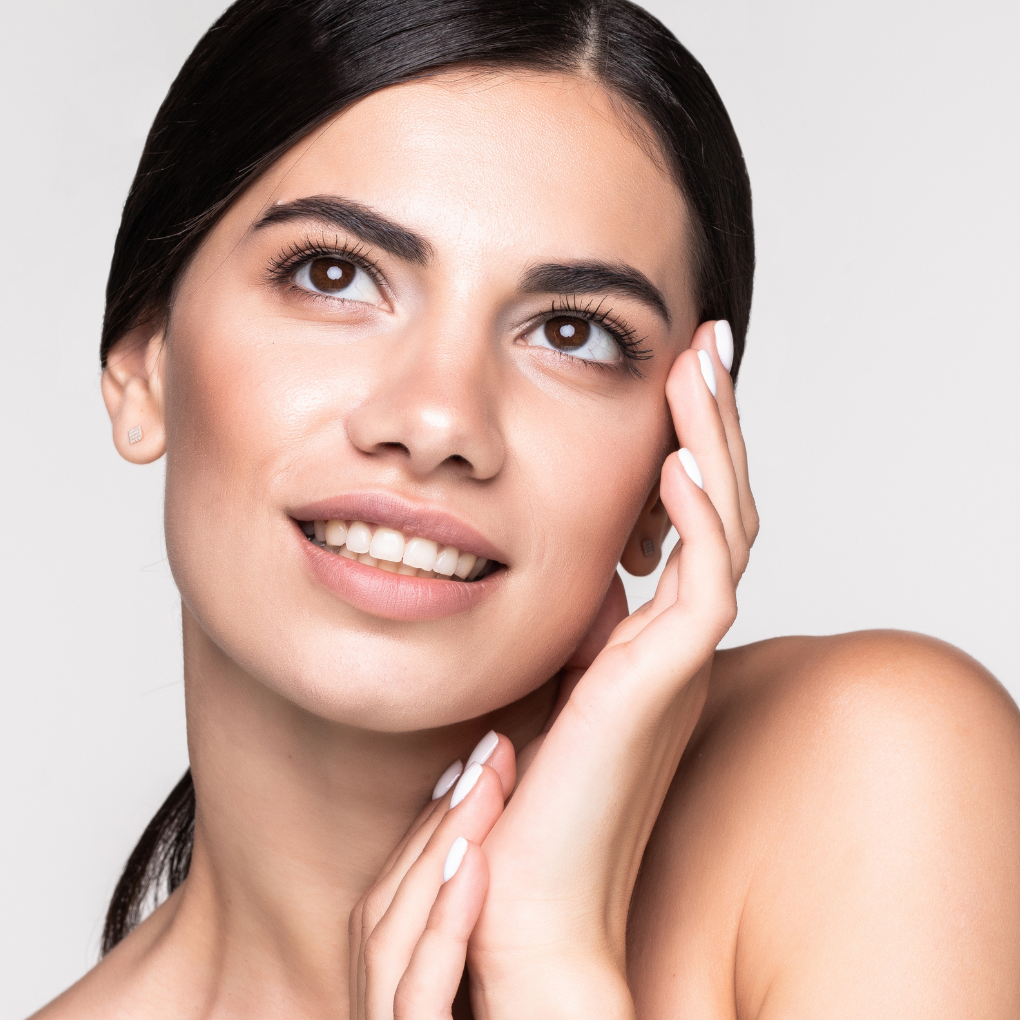 Radiant Rejuvenation Set
Bundle and Save 10%!
Your Dull, Dehydrated Skin Repair Set
Revive your dull and dehydrated skin with our Dull Skin/Dehydrated Skin Set. This revitalizing bundle combines the exfoliating power of Finishing Touch Exfoliant, the nourishing benefits of Potent C+E+FE Serum, the hydrating properties of Bright and Tight Korean Facial Mask, and the skin-rejuvenating effects of Plasma Restore GLO Gummies, leaving your skin refreshed, hydrated, and glowing with vitality.
---
This product is currently not available for international orders.
people viewing this product
Includes:
Finishing Touch Exfoliant
Potent C+E+FE Serum
Bright and Tight Korean Facial Mask

ADD ON: Plasma Restore GLO Gummies (not included)
HOME CARE:

To get the most out of your RajaniMD skincare bundle, here's the suggested order and usage of products:

1. Apply the Finishing Touch Exfoliant to a wet face. Using fingertips, apply a quarter-sized amount onto face. Gently massage in circular motions, moving outward. Avoid the eye area. Rinse thoroughly and pat skin dry. Use 1-2 times per week as part of your skincare regimen.

2. Now, it's time to use the Bright and Tight Korean Facial Mask. For best results, use mask 1-2 times a week to enhance your current skincare routine. Start with a cleansed face. Unfold Mask and separate from mesh layer. Toss mesh layer. Then adjust over face and eyes. Relax and enjoy your spa in a bag for 10-20 minutes. Remove and pat in remaining serum.

3. Follow up with the Potent C+E+FE Serum. Apply 2-3 times daily as tolerated, then proceed to your regular skincare treatments. Avoid contact with eyes.

In addition, take 1-2 RajaniMD Plasma Restore GLO Gummies once a day. Stop use immediately if any adverse reactions occur.

Remember to always follow the instructions provided by RajaniMD for each specific product and adjust the usage according to your skin's tolerance and needs.